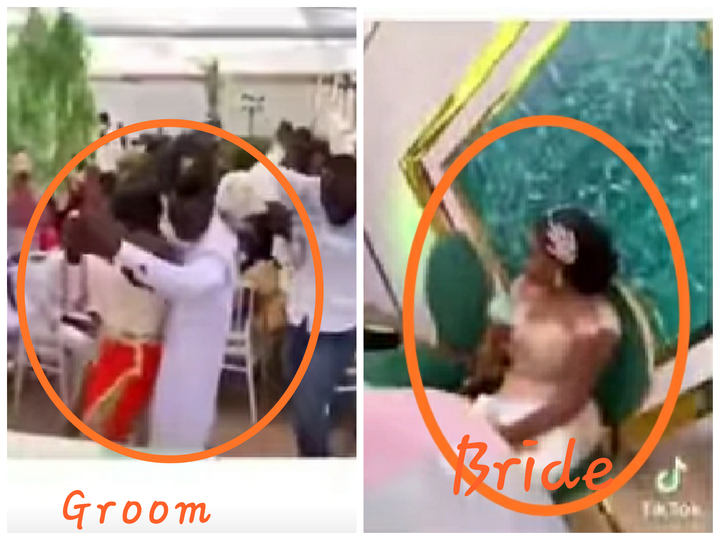 In a recent video which has been circulating the Internet, a groom has done the most surprising thing that has drawn attention.
The groom who was with his bride in their wedding ceremony, stood up to dance with another female guest, leaving his wife all by herself.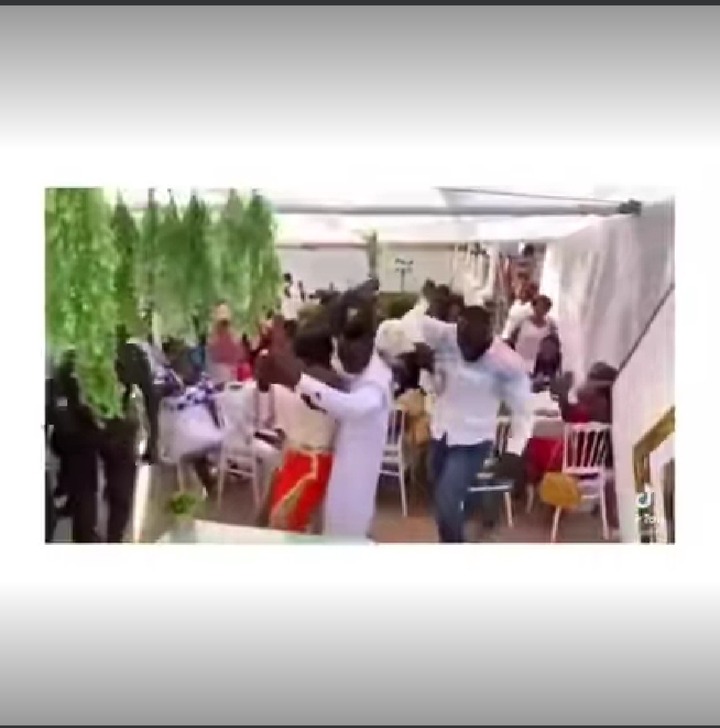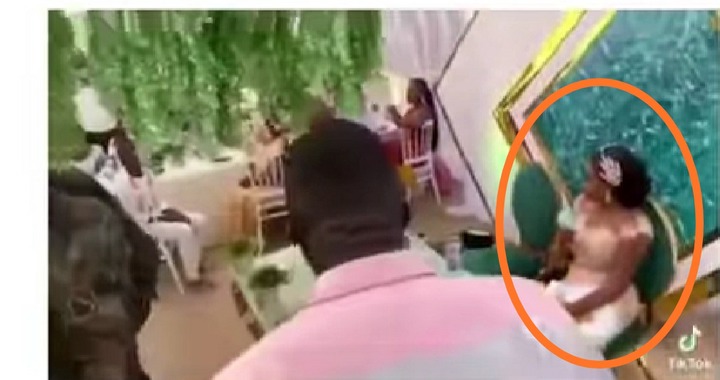 When she couldn't bear her man dancing with the female guest in her own wedding ceremony, she stood up to dance with him instead.
In my opinion, I think the groom was very wrong to have danced with another female guest, while his bride was there. It doesn't speak good about his loyalty to her.
It's her wedding, so she should be the No1 person that should have his attention for the day, by dancing with another female guest right in her presence, while she sat and watched, he made her looked so inferior.
Although she should be hailed for being calm at the situation, because so many other ladies would have not taken it lightly in the same scenario.
What are your thoughts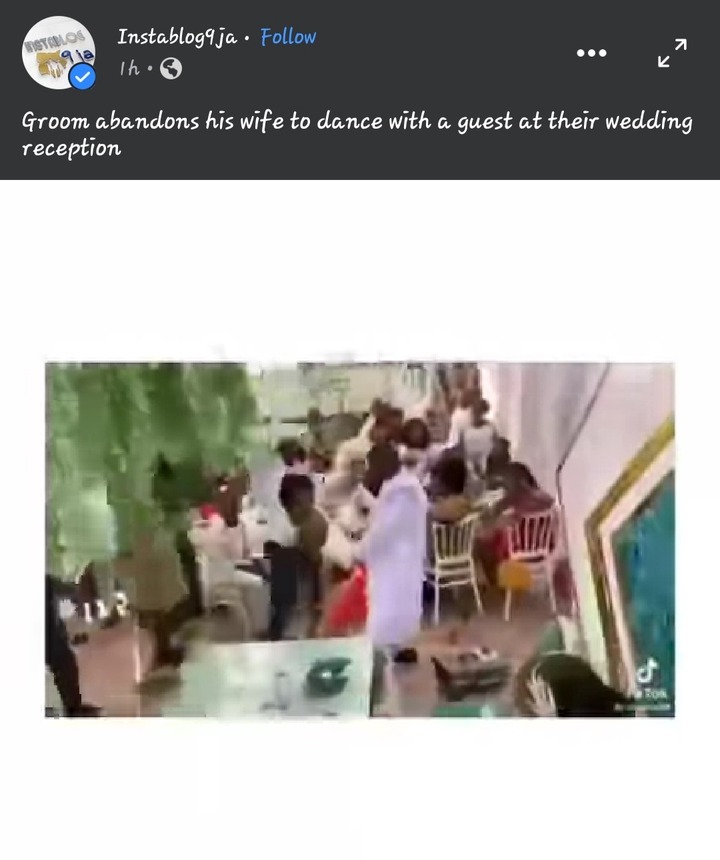 Content created and supplied by: Socialmediajagaban (via Opera

News )