Are you all aware of the gist that Whitemoney isn't emotionally attracted to his friend, Queen, and the fact that he doesn't want to have any relationship with her? However, that story seems like it's about to change with the latest revelation from him during an interview.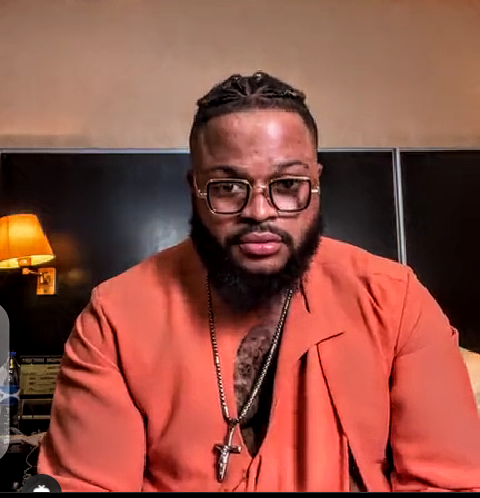 He, however, revealed that he likes her as much as she does as he noted that they are both attracted to each other even till now, and as such, she is someone he has already made up his mind to pursue after the show. Also, he was asked how he was able to cope with all the emotional pressure while in the house, he replied and said that it wasn't that easy for him but then for the sake of the game, he needed to control himself so that he doesn't get distracted.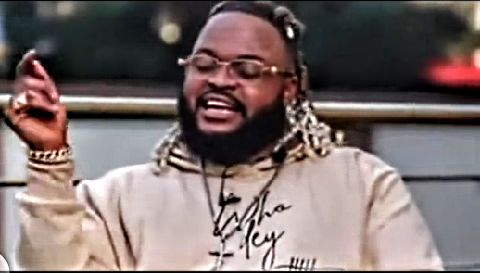 Moreso, he stated that one thing that he likes about her is the fact that she tells the truth about what she feels for him. He noted that at some point he was scared for her because he knows how fragile she is and he doesn't want her to be dragged by his people, who may have presumed she went into the show to run after a man.
In conclusion, he said that she did something amazing that got his attention when he wanted to use public transportation to attend one of his media rounds yesterday. But because there wasn't any other vehicle aside from the one he won, which he said he doesn't want to use for such a journey, she willingly offered him her car (Prado jeep) to drive to the venue, and he said that alone has melted his heart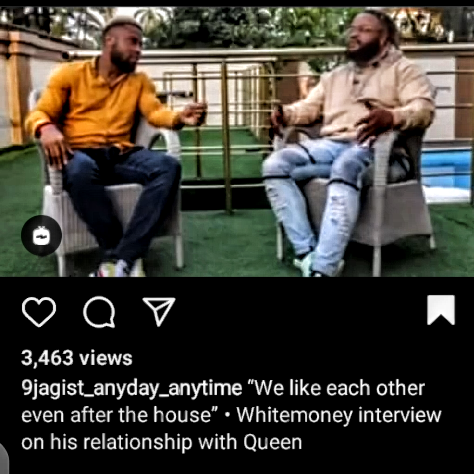 View the video below for full details full.
She Gave Me Her Car To Use Yesterday For My Media Rounds & That Alone Melted My Heart - Whitemoney
https://www.instagram.com/tv/CU5002LoQ0e/?utm_medium=copy_link
Shippers, the question is could this new revelation finally be a sign of good things to come between them. Let's hear your opinion below the comments section. Thanks for reading, sharing, and following.
Photo Credit: Instagram, Sabiradio