Date || 09 October 2021
Source || Instagram
Link: https://www.instagram.com/p/CUwfSG1rtwA/?utm_medium=copy_link
Being in a relationship is most probably one of the cutest things in the world and, those who are in the relationship can do stuff for the other out of love and they can also take stuff from each other without the other knowing. The one's in the relationship who like to do this the most seem to be women as they like taking their boyfriend's hoodies or their oversized t-shirts or shirts. However, this always happens without the boyfriend's acknowledgment as they always find out when the are looking for their hoody or t-shirt that it's missing. 
This is exactly what happened with this lady who took her boyfriend's brown shirt which looked oversized on her and decided to wear it as n outfit. She posted pictures of herself wearing the t-shirt to her social media platforms and the boyfriend saw the posts. The boyfriend then decided to post on his social media platforms about his girlfriend wearing his shirt. In his post, the boyfriend asked, 'How can his girlfriend wear his shirt better than how he wears it?'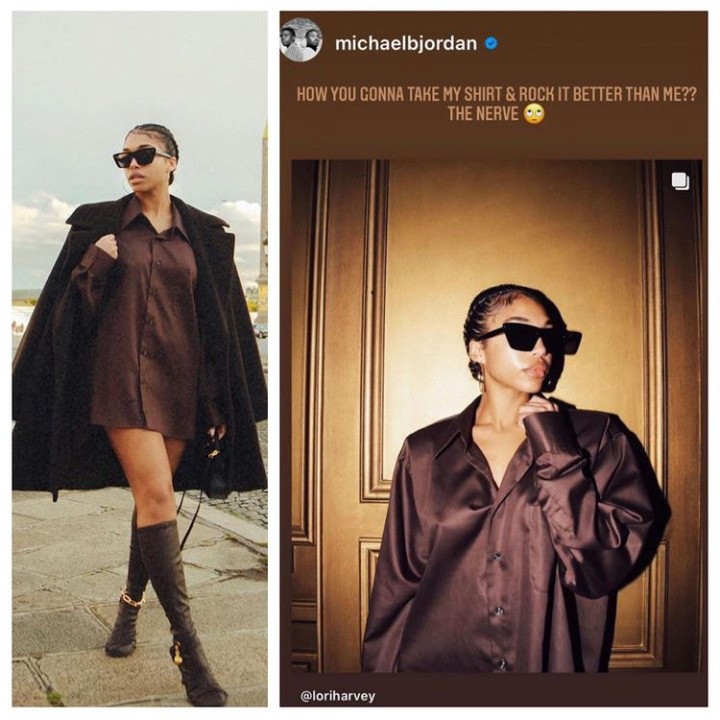 Photo credit: Instagram
The girlfriend who's Steve Harvey's daughter, Lori Harvey wore her boyfriend's, who's Michael B Jordan, brown shirt and paired it with a long brown coat, knee-high boots, a small black bag and ended off the look with some black sunglasses. She looked like a million dollars and based on how she wore the brown shirt, you would not tell at all that it belonged to her boyfriend and not her.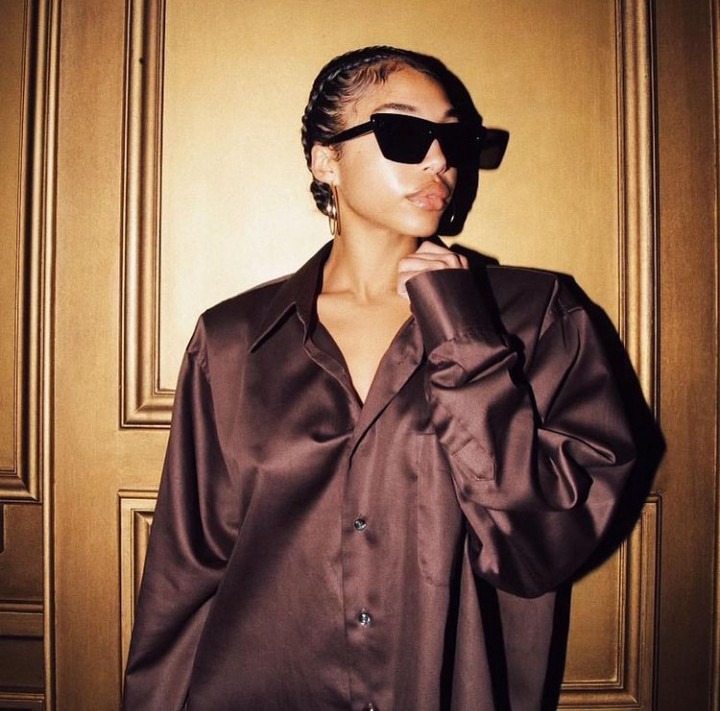 Photo credit: Instagram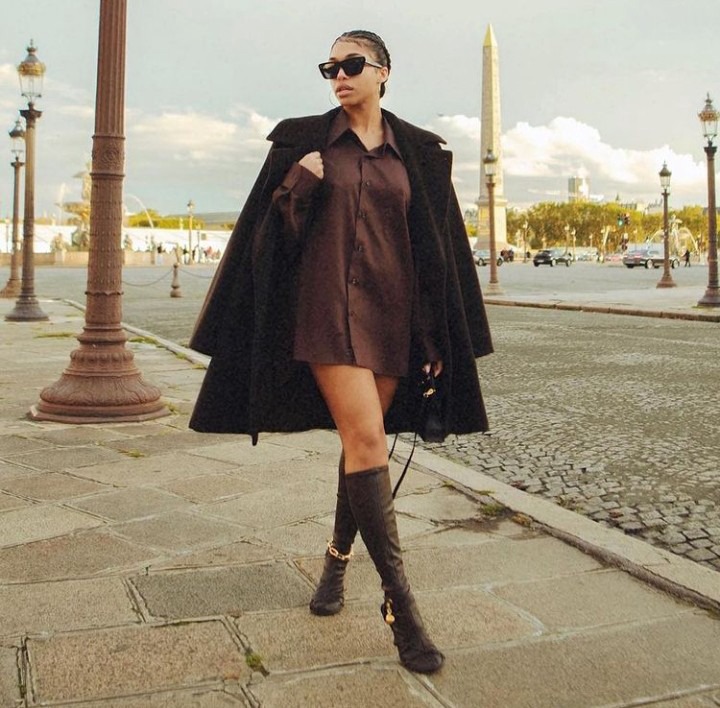 Photo credit: Instagram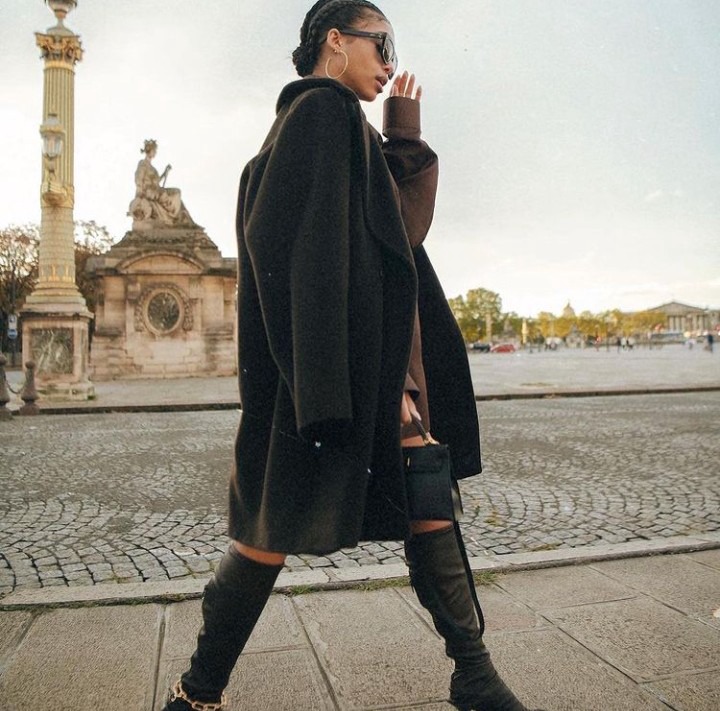 Photo credit: Instagram
It's clear that Lori Harvey has an impressive taste in style as she was able to make that brown shirt work for her. At this point, Michael B Jordan might as well give the shirt to her because it seems like Lori can do it more justice than Michael can.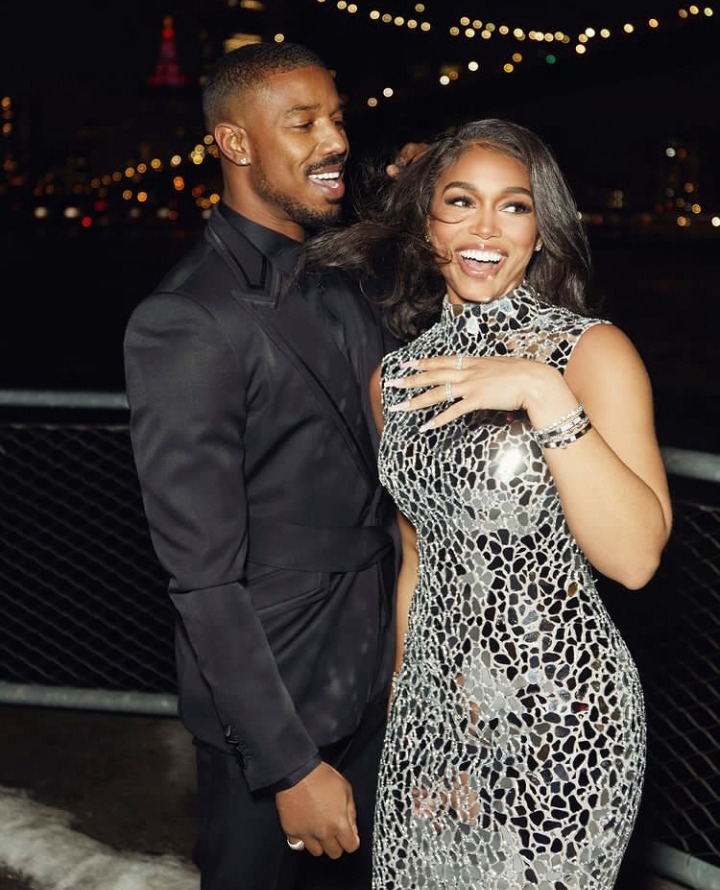 Photo credit: Instagram
What do you think of this thing of women stealing their boyfriend's clothes, making outfits out of them, and wearing them as if they are their own? Please let me know down in the comment section down below what you think.
Please don't forget to leave a comment and also like, share, and follow me.