Skeem Saam: Clement walks from Joburg to Limpopo after Tlotliso ditches him for wife
While you're here, please follow me! 
Clement's love bubble was bursted before he could even live in Braam for 2 days. The man he was willing to leave everything behind for, was unable to defend him when his crxzy wife confronted him!
Tlotliso's wife tailed after him and caused a scene during the people! He questioned who Clement is and while Clement boldly declared "I'm his boyfriend and we've been dating for over a month," Tlotliso denied Clement and claimed that he is an old friend! He even denied the divorce allegations and the intention to move to Joburg with Clement.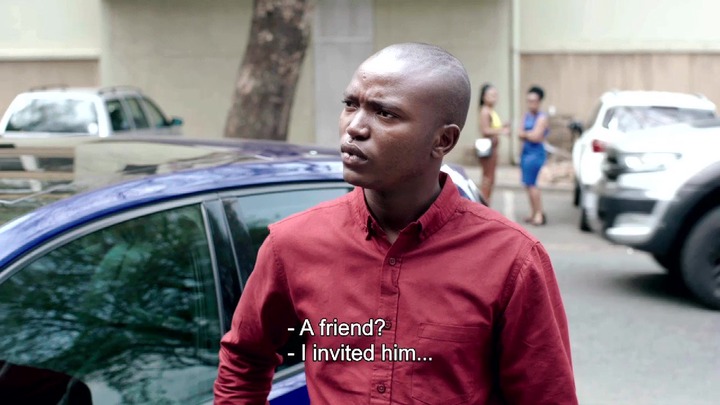 He turned against Clement and told him to "leave [him] alone," after clarifying that he was only in Joburg for a work opportunity and not to move there with him! The shock and hurt on Clement's face. I think what hurt him more is the fact that he (Clement) sacrificed his relationship with his family and lied to them, only to find that Tlotliso is lying to him and was only stringing him along! The fact that he left him in Braamfontein to walk back to Turfloop shows that he would never choose him even if the opportunity presented itself. He did not defend his love for Clement, instead he treated him like nothing.
The way things panned out, Tlotliso revealed that he has no intention of living his life truthfully; he will remain in the closet! He's not ready to lose his wife and child and it's sad that Clement was the casualty in the war!
😭 Clement is going to walk from Joburg to Turfloop #SkeemSaam https://t.co/39DD6tXLcm
Clement is now an "old friend", yhooo Tlotliso!! #SkeemSaam https://t.co/GMRK6A7M3A
Anyone in Joburg please go check on Clement if he has a place to sleep 😭😩#SkeemSaam https://twitter.com/Qhakazileh/status/1443983942651191302?s=19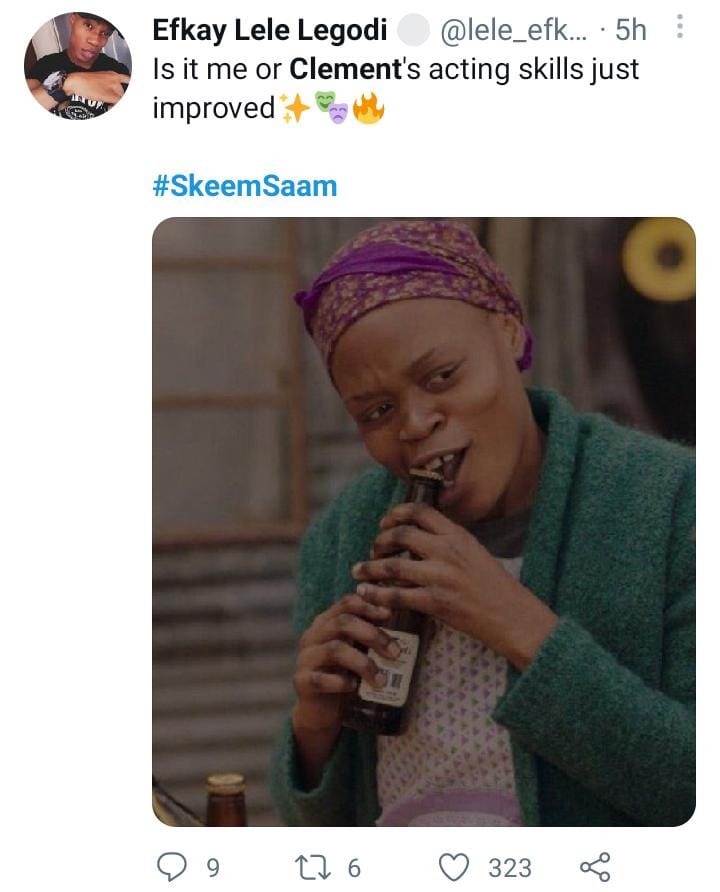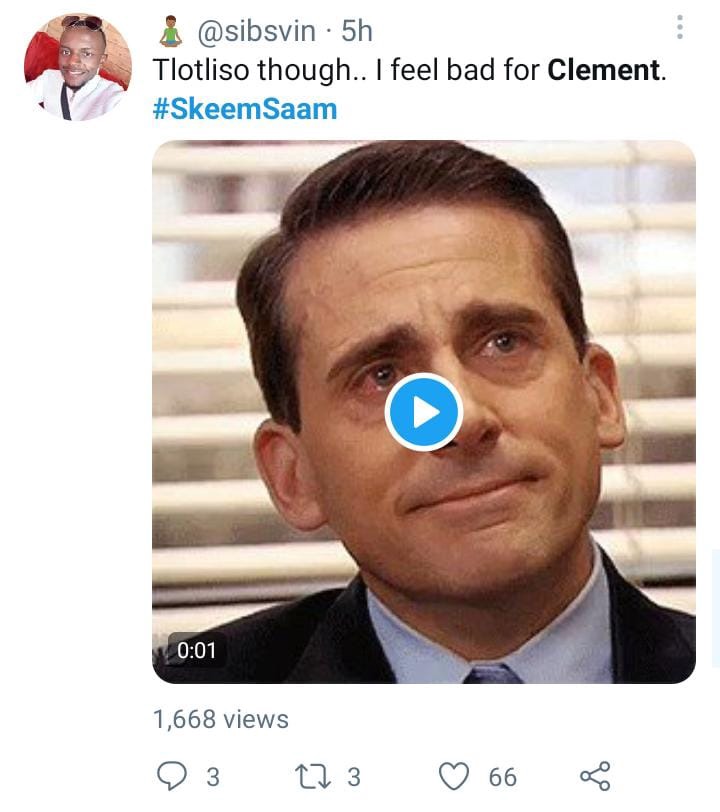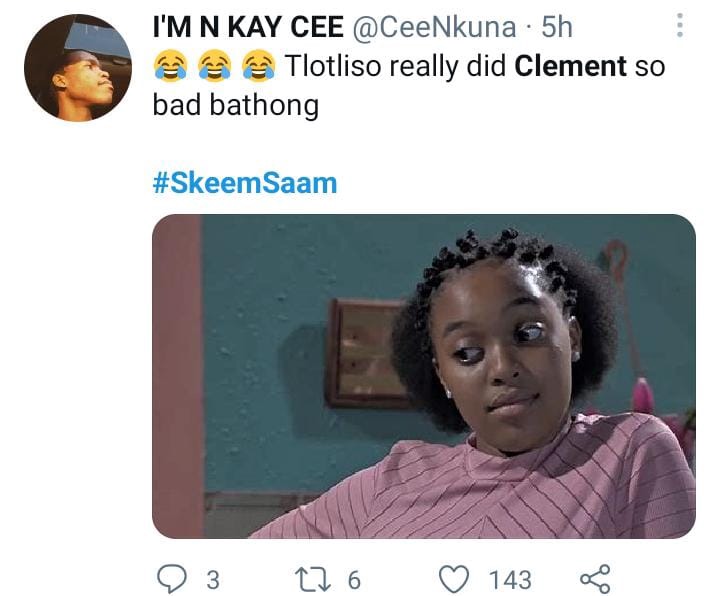 Content created and supplied by: Zondiwe_M (via Opera

News )