Source:



Tonight on #SkeemSaam




Clement is humiliated in the worst way imaginable by
someone he holds very dear to his heart.@Official_SABC1 pic.twitter.com/dYwZ9HFqrr




— OFFICIAL Skeem Saam 10 (@SkeemSaam3) October 1, 2021
A true friend tried by all means to warn him but he didn't listen, Clement in these world there's too much pain and suffering nothing never goes as planned. I just pray that you will able to bare this heartbreak more especially because this was his first love, it really sucks to experience love in such a manner for the first time how will Clement heal from this. His family is currently going through a lot because if Pretty and the last thing they need is another drama from Clement. Clement should have listened to Koloi's advice. Tlotliso is only using him and he is going to regret this, its sad that he has already starting to regret it so soon.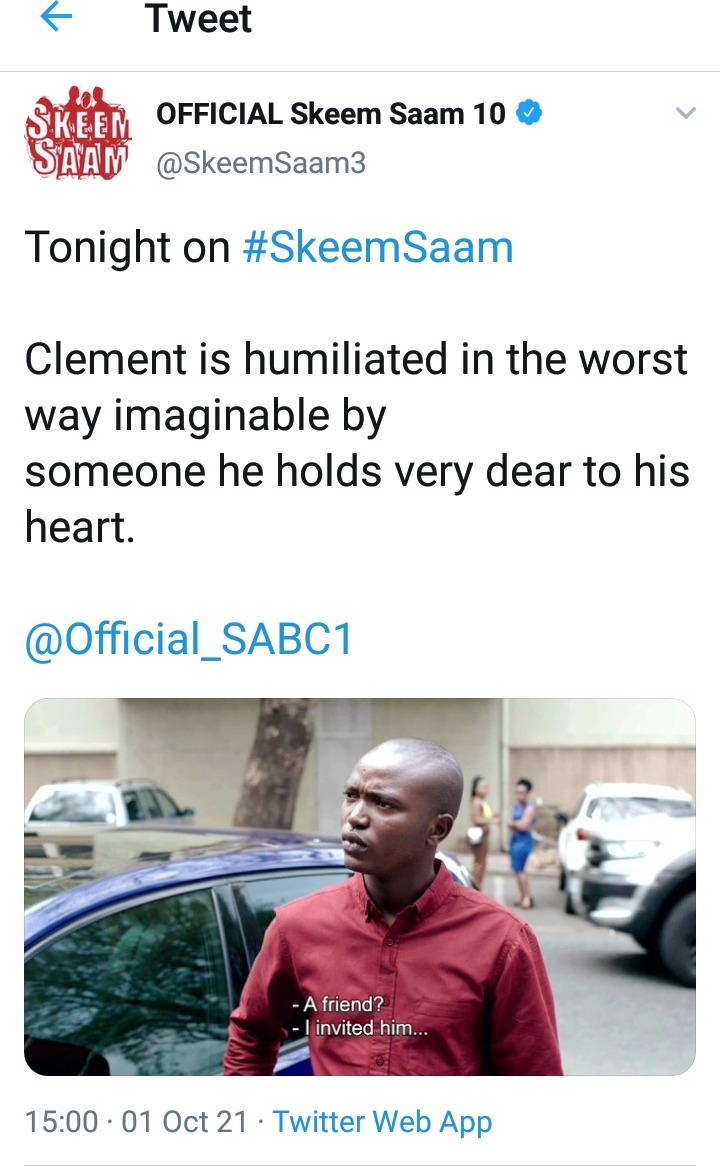 Married man will do this to you play a victim to you than you think you a super hero and rescue him they show you flames, they just need someone unofficial to abuse and Tlotliso found Clement for that.
Clement " don't tell me you're planning on proposing" and pretty on other side " this means Lehasa wants to marry me". It seems the Seakamela children are fans of drama, they seem to think that all relationships ends in fairytale and always avoids the reality. Never ever trust a married man who tells you about divorcing his wife because it will never happen. Clement put all Gus trust in Tlotliso and his story about divorcing his wife and now he left all alone and looking like a fool. He left with his wife leaving Clement all by himself in Johannesburg and heartbroken.
There are always red flags but we ignore them. Tlotliso lied from the beginning that he was married. Is lying about divorcing his wife. This Jo'burg trip all a scam, its sad that Clement found out too late.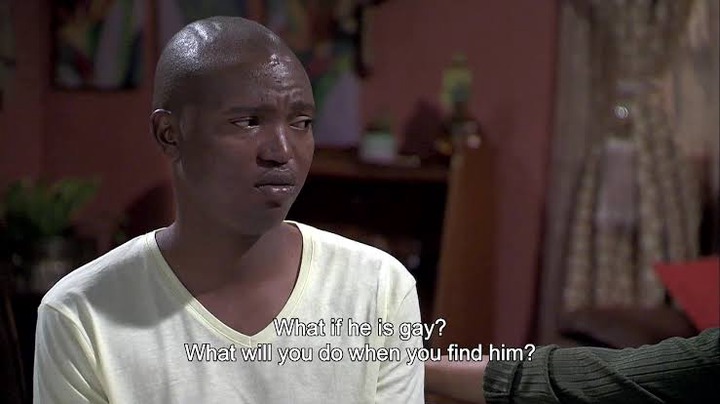 But truth be said Clement is glowing since he started sleeping and eating with fork and knife in hotels whilst playing happy family with Tlotliso. His skin is glowing and dressing. Turflop life and Mantuli s house was a bit tough on him and not doing him any justice.
Content created and supplied by: Mzansilatestnews (via Opera

News )