Source:
Its now starting to feel like this Seakamela family is cursed, there us never peace in that house and they are always facing one problem after the other. The way the guy chased her out of his house and she strongly believes he will propose just because she is expecting his unborn child is really concerning. Just because Lehasa made her pregnant it doesn't mean he wants to marry her, not to mention that he is in love with Nothile. Thus is a disaster waiting to happen and Pretty will finally realise that when its too late. On the other hand is clement who is blinded by love, is he that blind to see that this guy is using him for his own benefits. This guy he is a manipulator and a psychopath but he will find out the hard way I feel sorry for these kids and his they will both destroy their future because of love.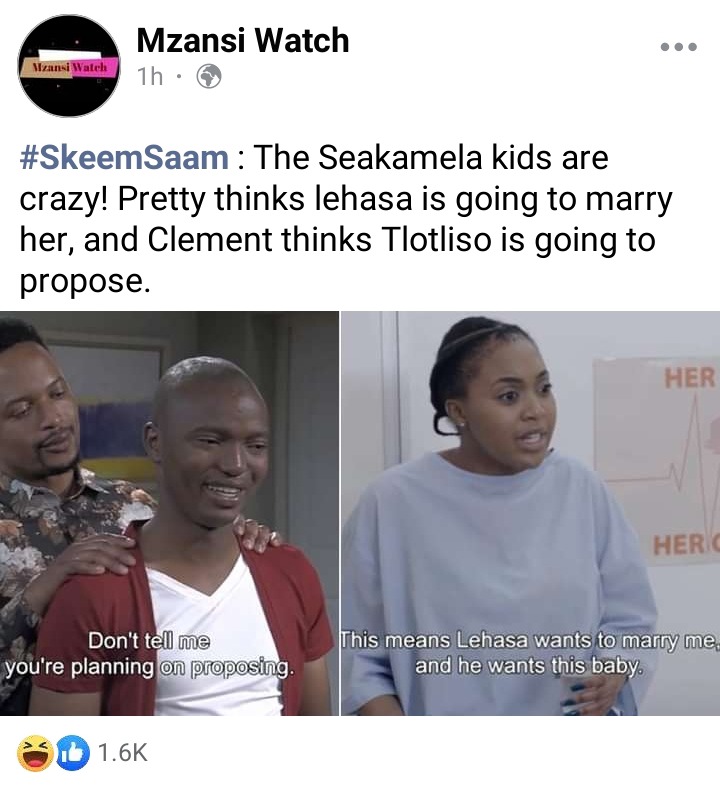 There is something off with Tlotliso guy,I fear that he was playing Clement, he came to Joburg to the Engineering Expo for few days then head back to Turf leaving Clement stranded in Jozi. It really sad that Clement us willing to put his studies aside so just he can be with Tlotliso, while he us busy using him for his benefits and will later on leave him and go back to his family. It will really be sad to see him get heartbroken, he just started exploring this gay life i think he should've just started off with his age mates to be on the safe side.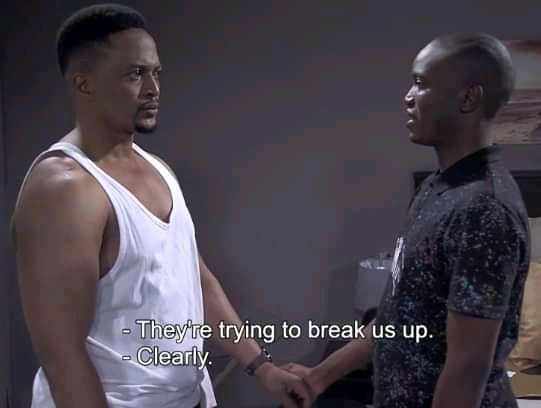 Pretty will not get the happily ever after she us hoping as Nothile is also prepared to fight for her relationship. Nothile told her friend that she is going to Turflop to confront Pretty, for the man she barely knows. I hope Lehasa melt when he sees the baby bump and dump her. Those seakamela kids they really need deliverance cause they act like they dont have parents or or anything to eat at home. They are busy putting other people before themselves and their studies which will end very badly for them both.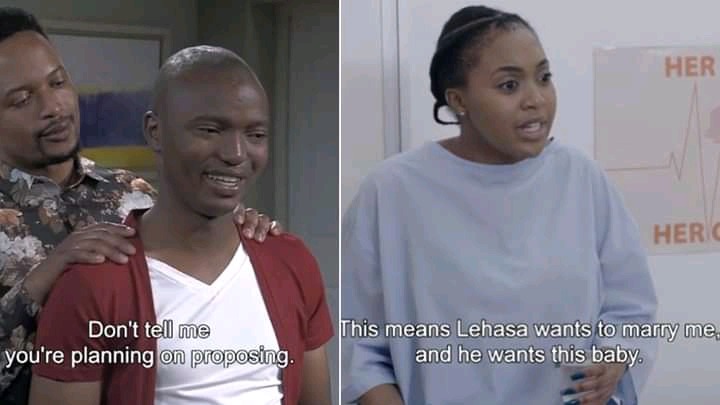 There is no happy endings at Seakamelas household, they all end in tears. Sfiso has no job nor shares, MaNtuli did not get her double storey house building, Kwaito mjolo showed him flames and he also lost his job. Now Pretty mjolo end to be a pretty single mom and Clement is busy chasing a relationship that will not end well for him. But Pretty is in the chances of getting married because once Lehasa discovers it his child that will change everything.
Content created and supplied by: Mzansilatestnews (via Opera

News )