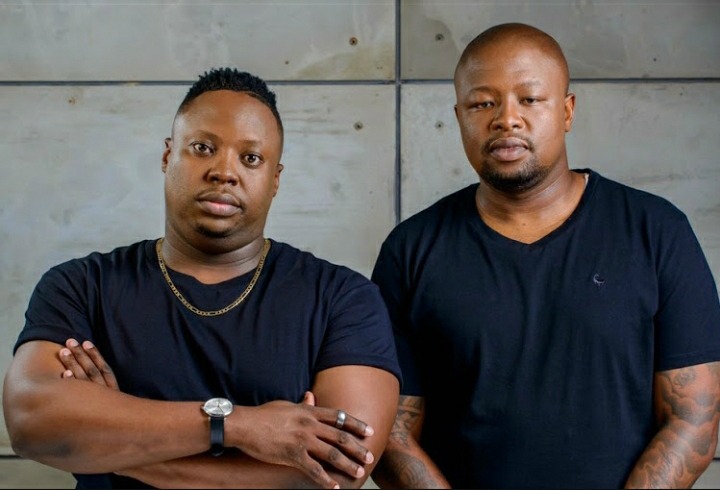 Positive vibes create a new phase of togetherness. Just for a little moment, by looking at the price to pay as humans, a golden opportunity twingles in our lifes and make us realise how good it is to be our brother's keeper.
The power of positivity gives us everlasting reasoning capability, forget about which celebrity is beefing with the other and shift our meaningful focus a little more on the right turn and ditch the wrong turn, like our favourite "bromance"
Some might label it gangster love, some would call it "brohood", whatever it is, we wouldn't hesitate to think that these male celebrity friends are cool simply because they aren't shy to come out in the open, showing off their close relationships with their friends.
Let's celebrate some of South Africa's most loved celebrity Bromance (non-sexual relationship between two male friends) by checking them out below:
DJ Spectacular & Naves
They're Kings of the weekend, Sphe and Naves are joined at the hip, besides working together, they are at certain times spotted at the same places and it's highly adorable.
Lulo Cafe & Naked DJ
Metro FM DJs Lulo Cafe and Naked are also tight, these two have a radio show together.
The forever young gang are the freshest of Bromances, not only are they business partners, they also star in reality show together.
Source : www.entertainnentsa.co.za
Content created and supplied by: Brighto1971 (via Opera

News )