Please don't forget to like, comment and follow me for more daily news!
There is nothing nice and impressive like seeing people from different races embracing each other's culture and celebrating each other.
Ze Nxumalo and former miss SA tied a knot yesterday and people have been left impressed and amazed by what they saw.
There was a point whereby the brothers of the former Miss SA were seen doing the Zulu African dance and people were left amazed by what they saw there.
See the pictures below of the married couple: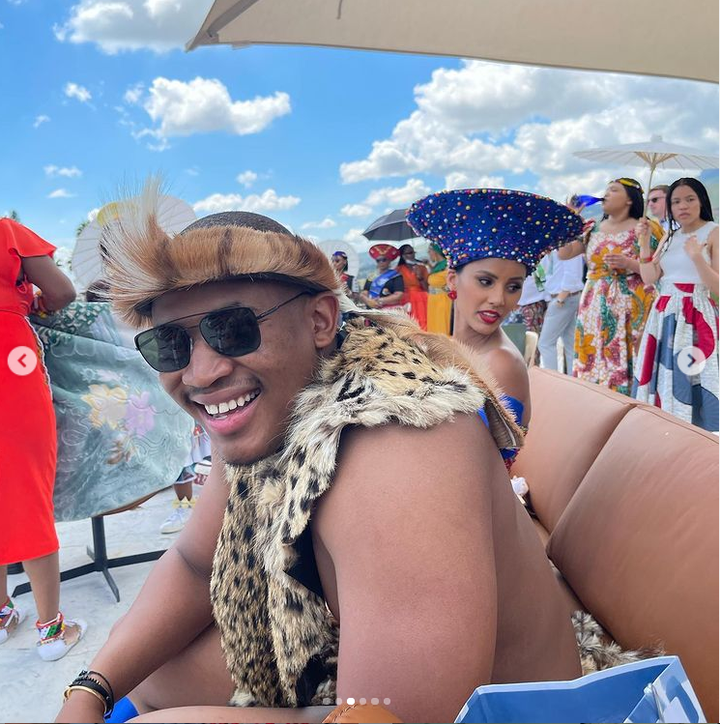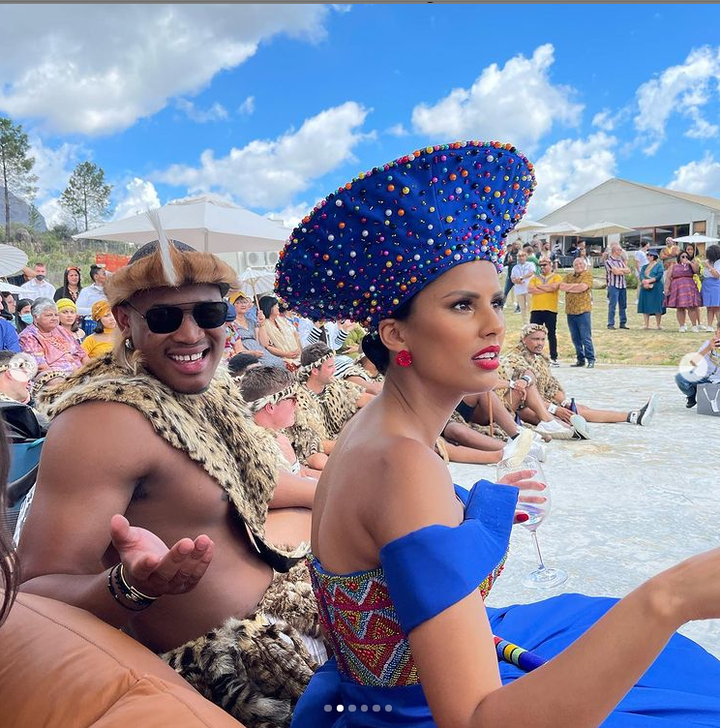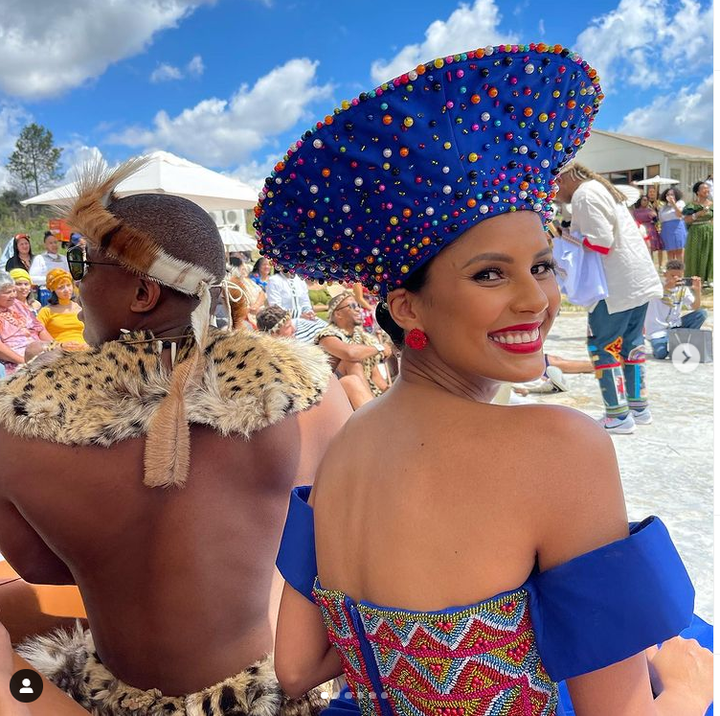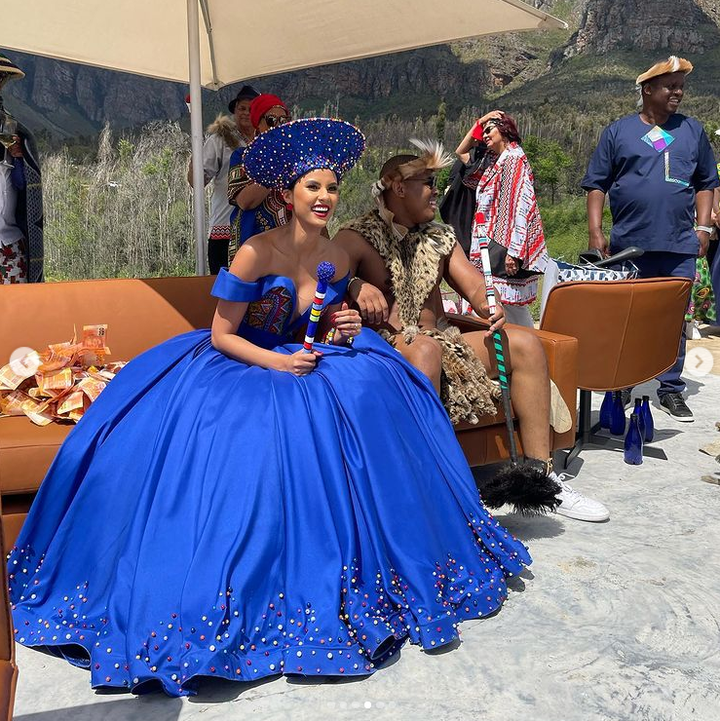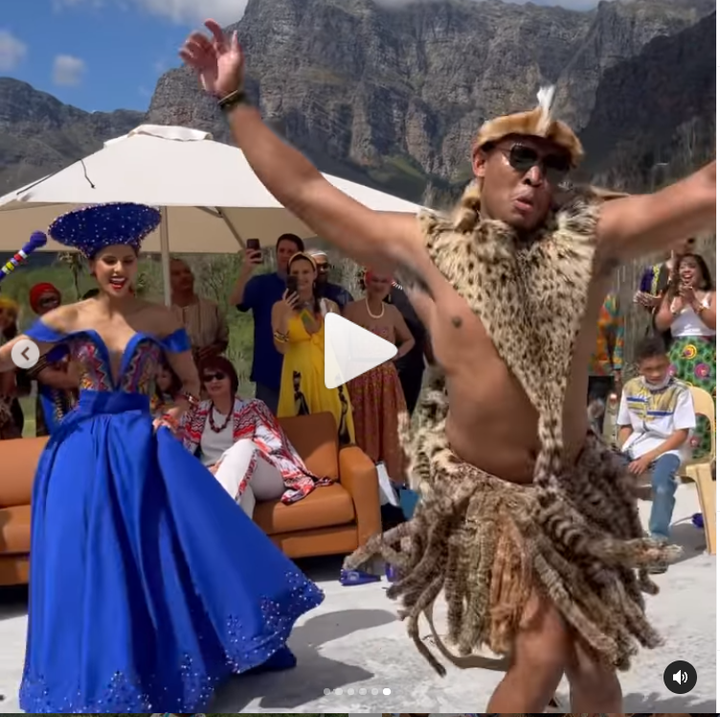 There was also a point whereby the two couples were seen dancing together on a stage and the bride was seen trying to imitate the dance moves of his man and that left many people very happy about the couple.
We have seen a lot of cross-racial marriages in South Africa such as the likes of Siya kolisi and Dr Musa Mthombeni and many people love seeing such happening.
Share your thoughts below!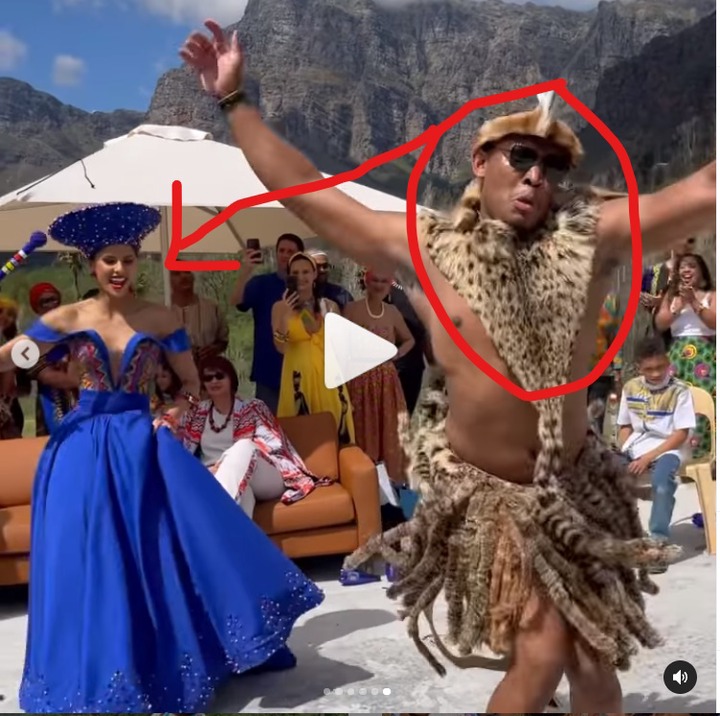 Source: https://www.instagram.com/p/CU1c0V4juUQ/