Simphiwe Ngema reveals more about what she has been through. We are not sure if she is referring to her recent break up with Tino Chinyani. She has been sharing a little at a time since first announcing their break up.
She said 'The one thing I learnt about pain is that you have to go through it. You go through it until you don't feel it no more'.
She also went on to say that the way she does not treat people like the way they treat her. She is a good person and she will never change. Check out her post below. We wonder who has hurt our beautiful Simz this way. She posted a picture after the posts, with the caption 'the sun is shining again'. It seems Simz is feeling better and has been through the pain.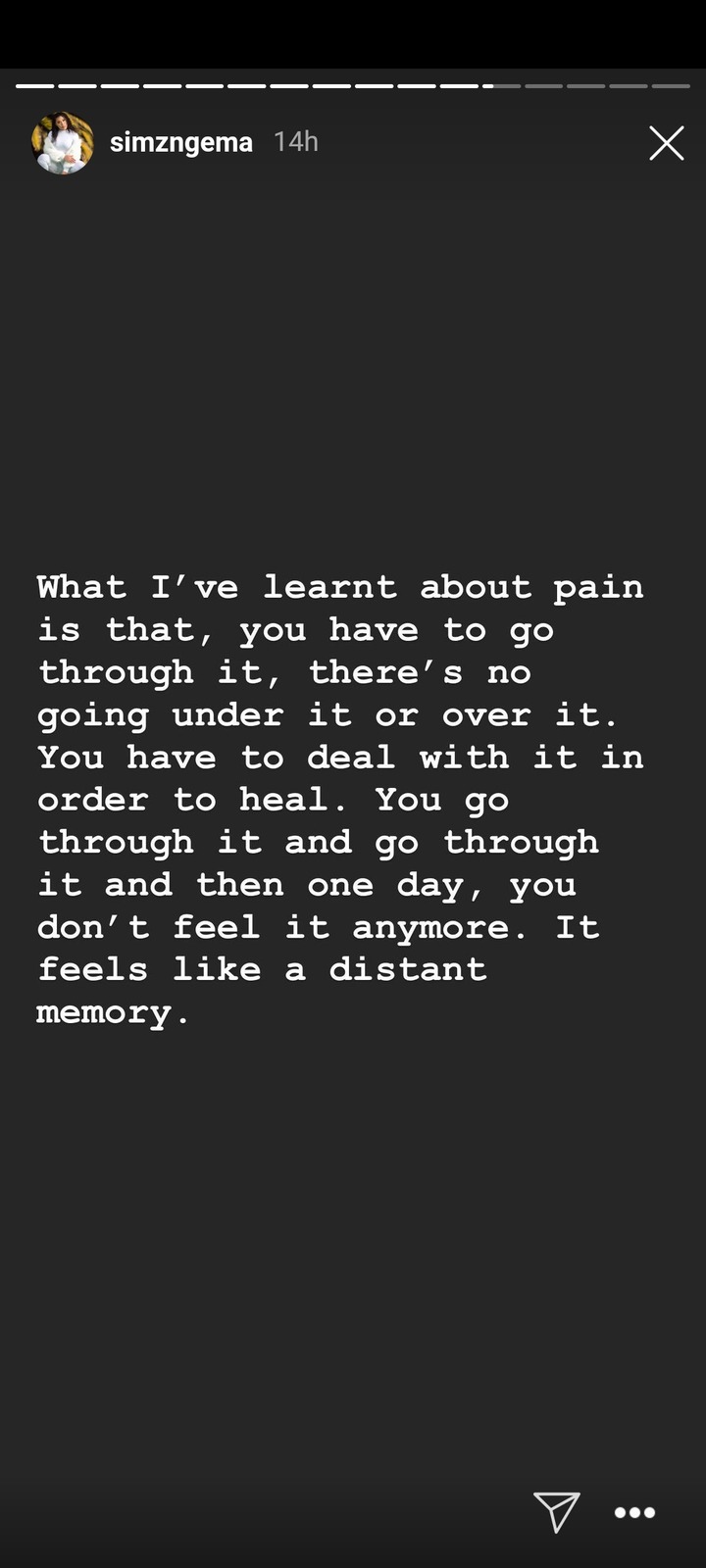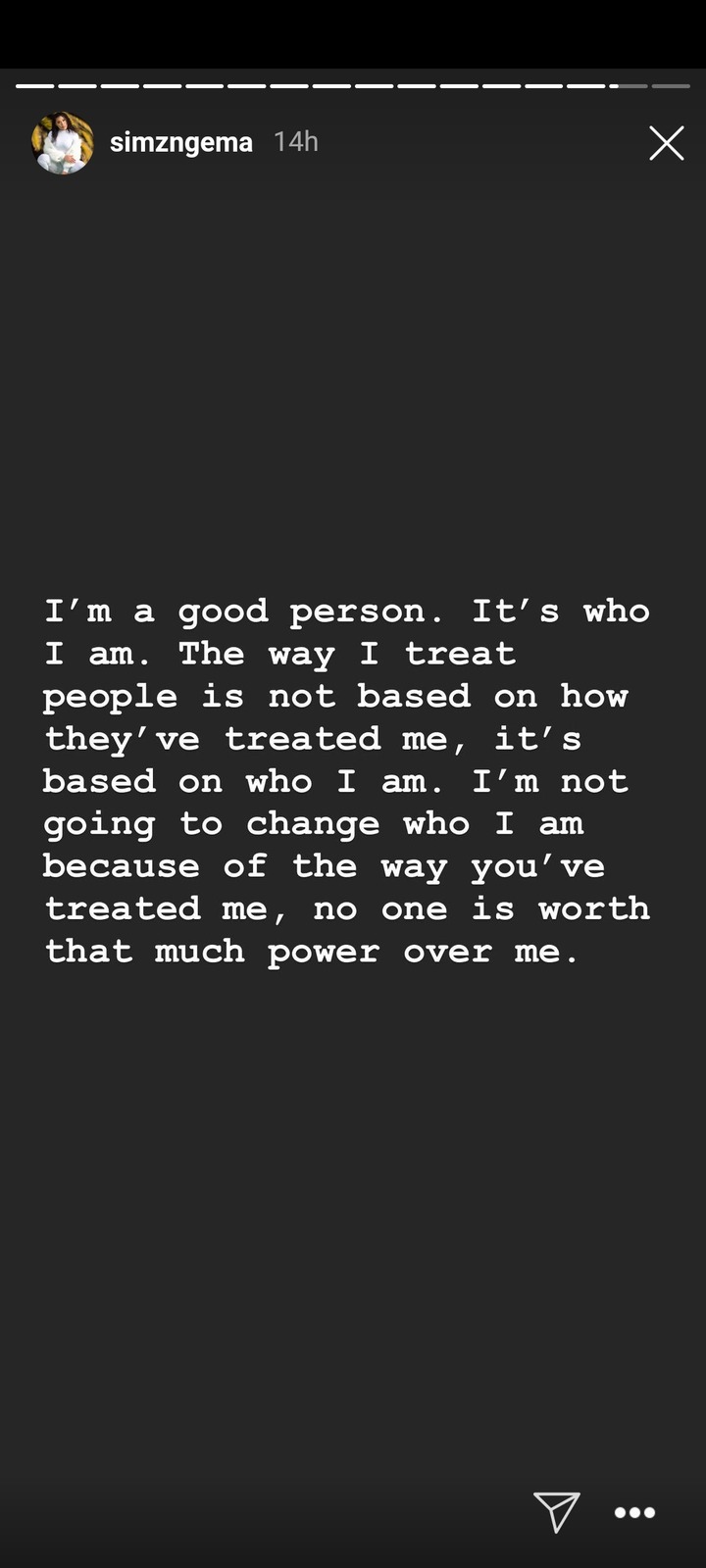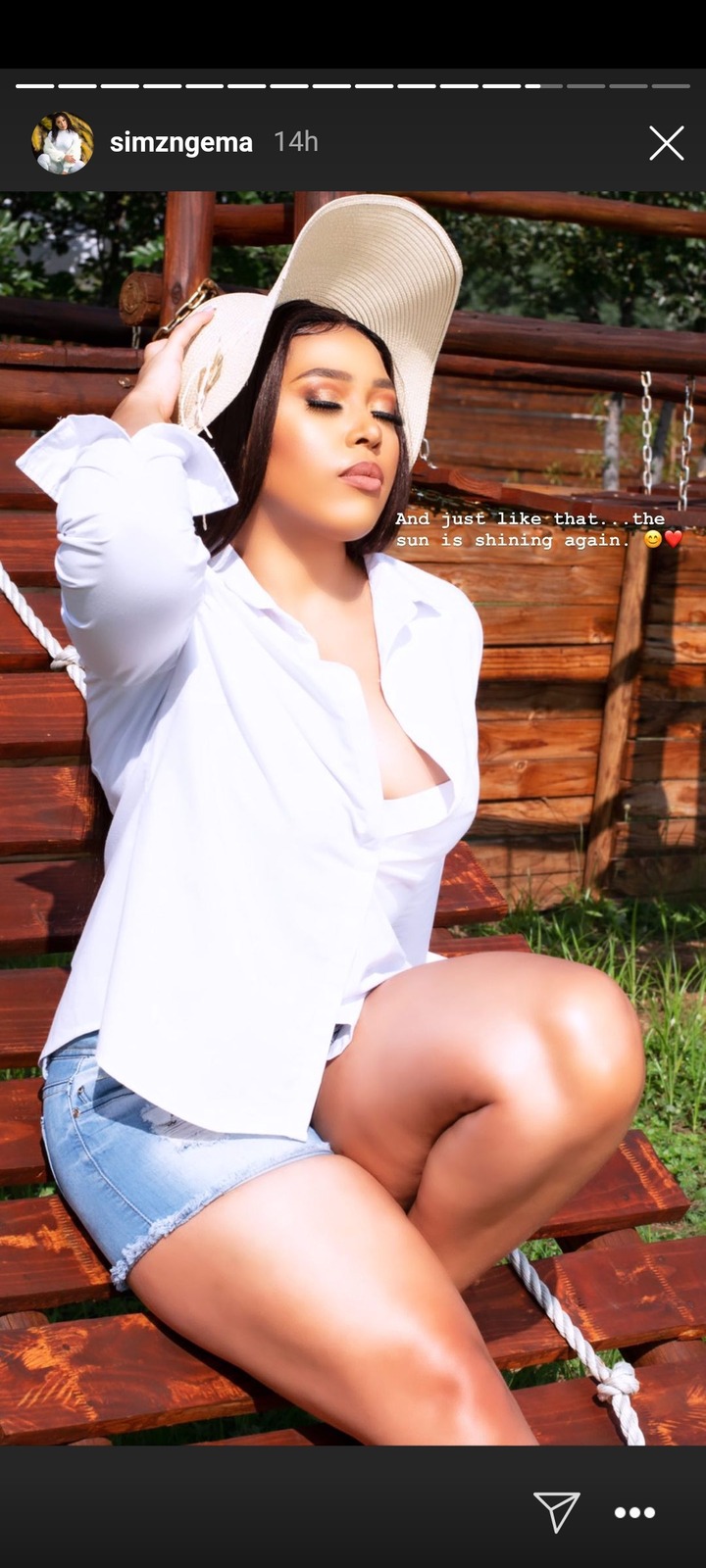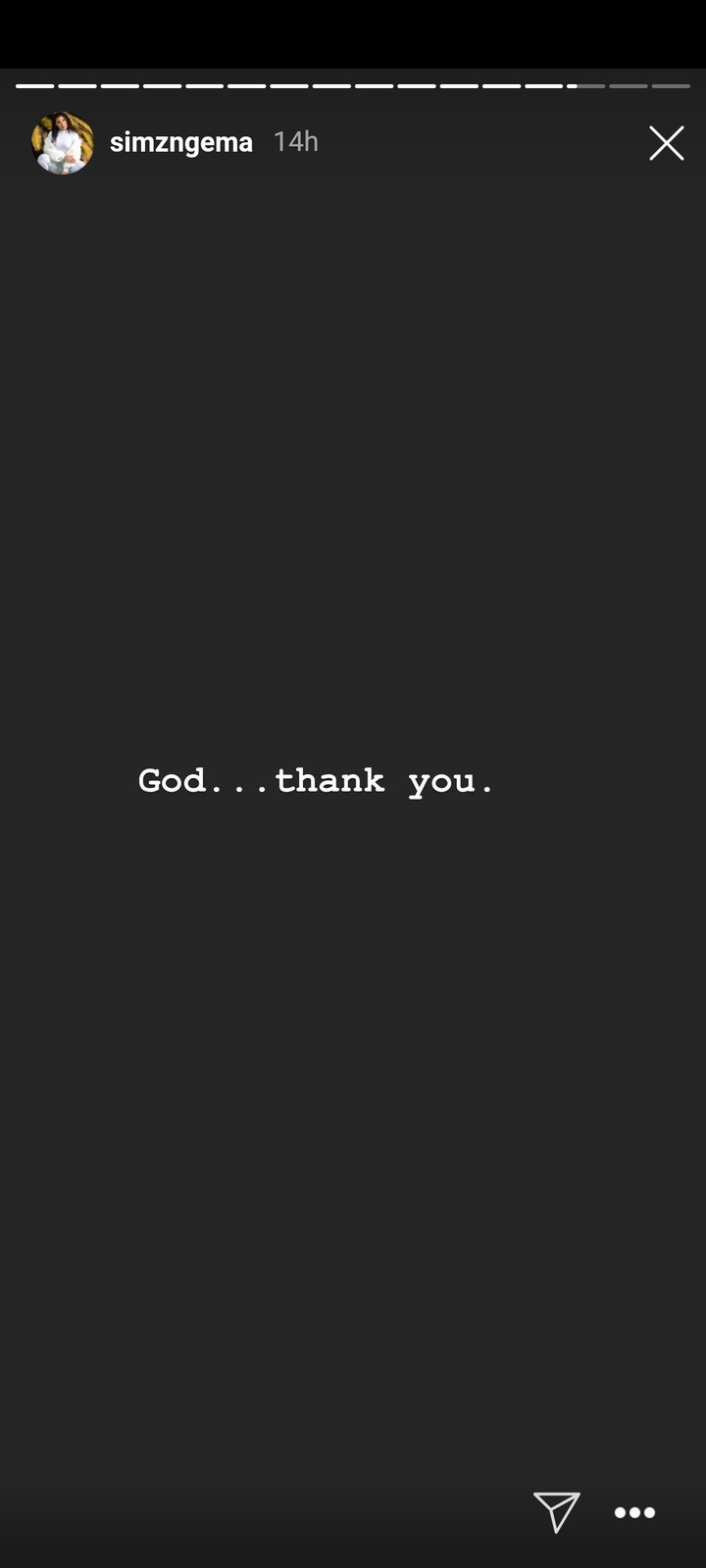 Dont forget to like share and follow me for more entertainment.