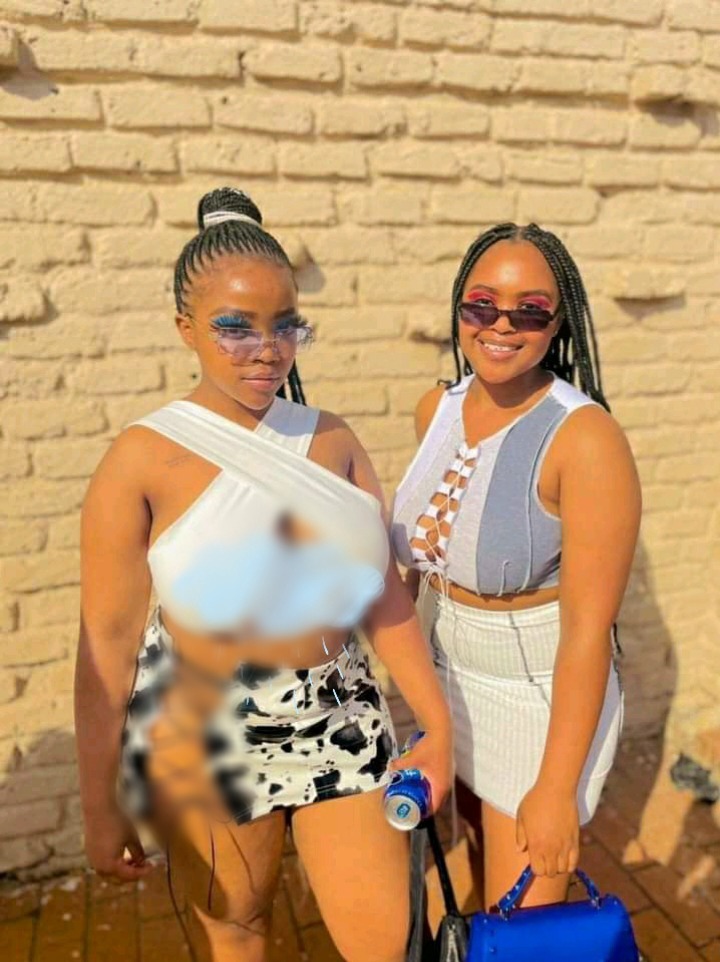 (Blurred pictures)
It is definitely not a secret that in South Africa, rather probably the entire world, how women dress up in public has always been a topic. In fact, it has been a serious topic from the onset. Many people, especially men usually have a lot to say about how other women or women at large dress in public. This was also seen on a post that was trending on Facebook. The post was shared by a man identified as Thabang Mosoeu-Letele.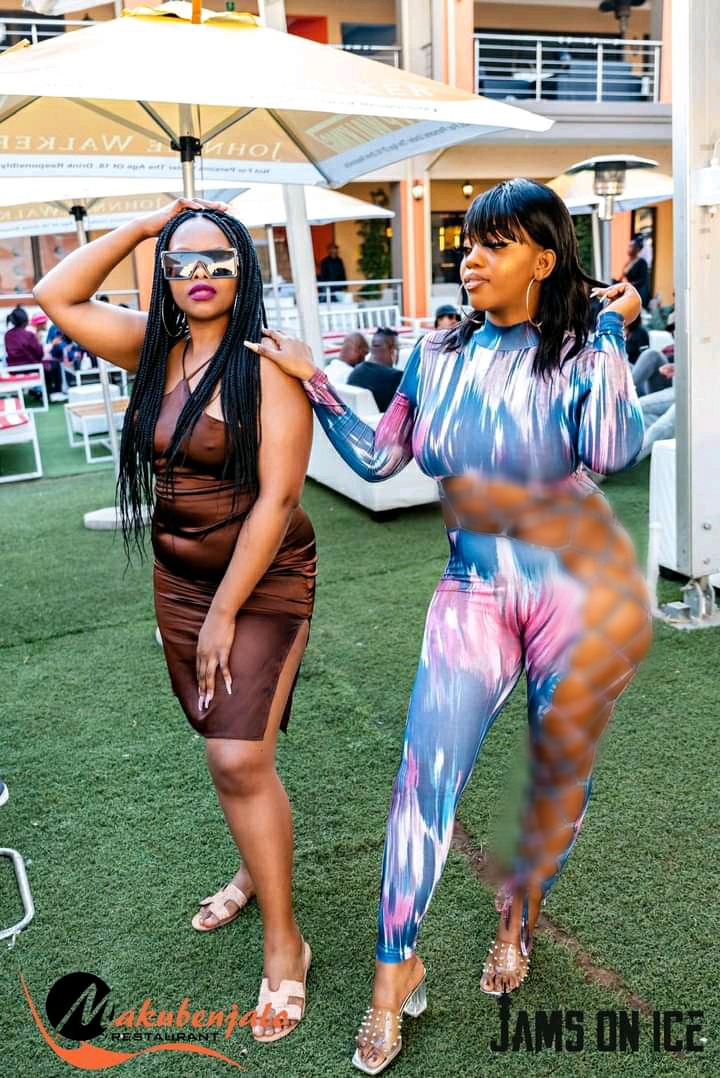 (Blurred pictures)
On the post, Thabang emphasized that he would not be an understanding parent to a point where his daughter will think that wearing like this is fashion, and that he was sorry. Quoted "I'm not gonna be an understanding parent to a point where my daughter will think that wearing like this is fashion, I'm sorry" said Thabang.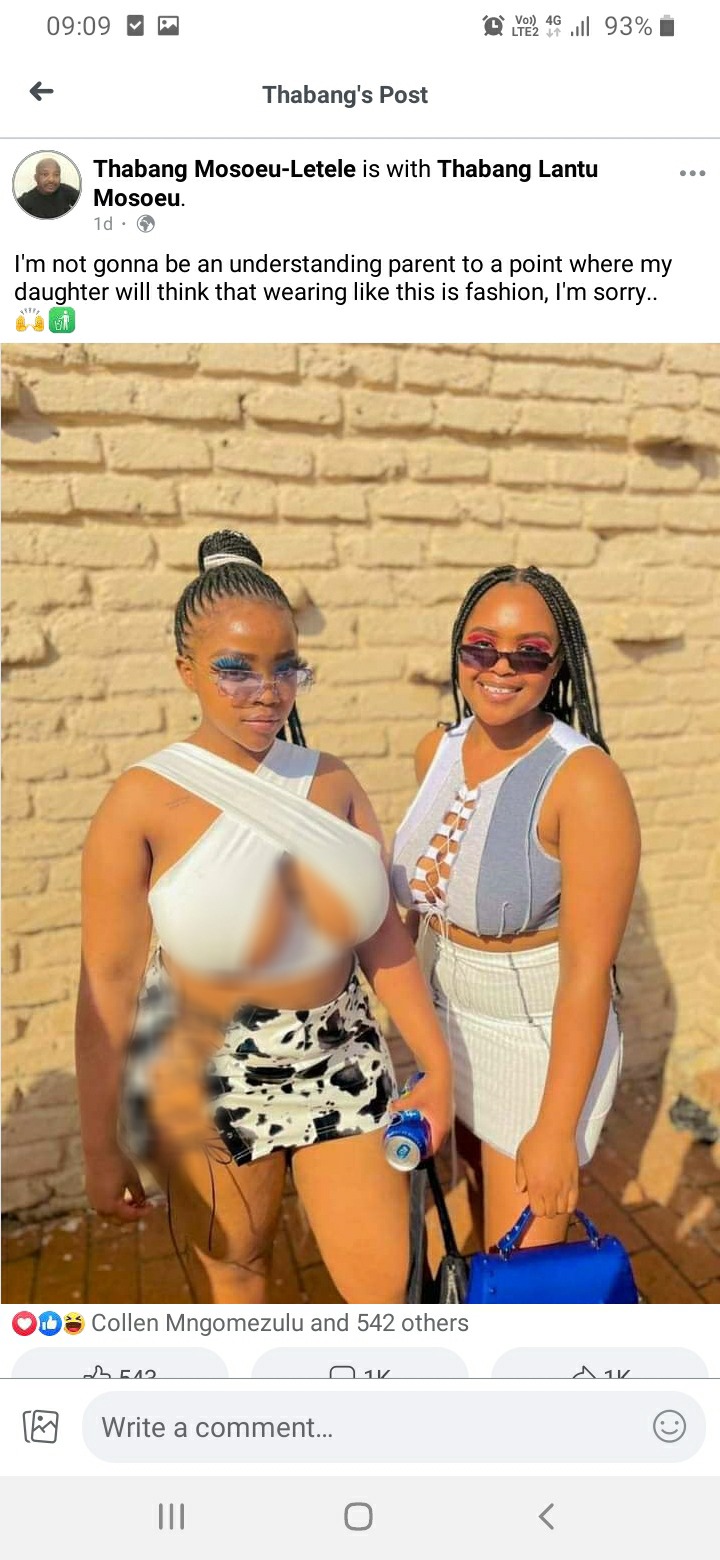 Many people indeed had a lot to say about the matter, at some point agreeing with him. While some of those facebookers were just not going to have his side on the matter. Some defended Thabang by saying that the man is simply referring to his own daughter, and saying he will not understand that kind of a dress code. Many were of the opinion that Thabang was simply placing his opinion.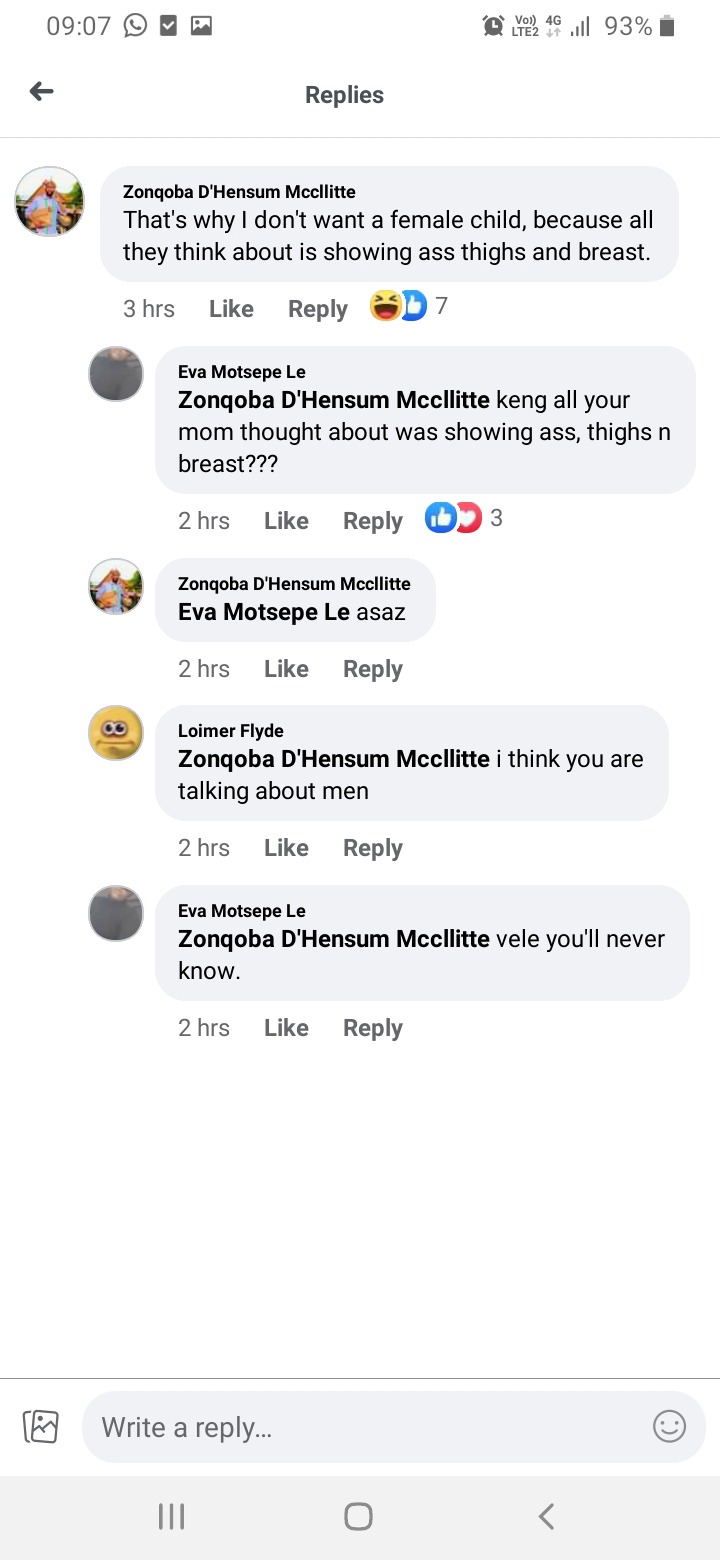 While some were annoyed by the post and accusing Thabang of being controlling, unfair and couldn't mind his own business. One facebooker went as far as asking Thabang why he cannot mind his own business instead of minding women and children's businesses. Thabang clapped back by indicating that what his own daughter wears is his own business.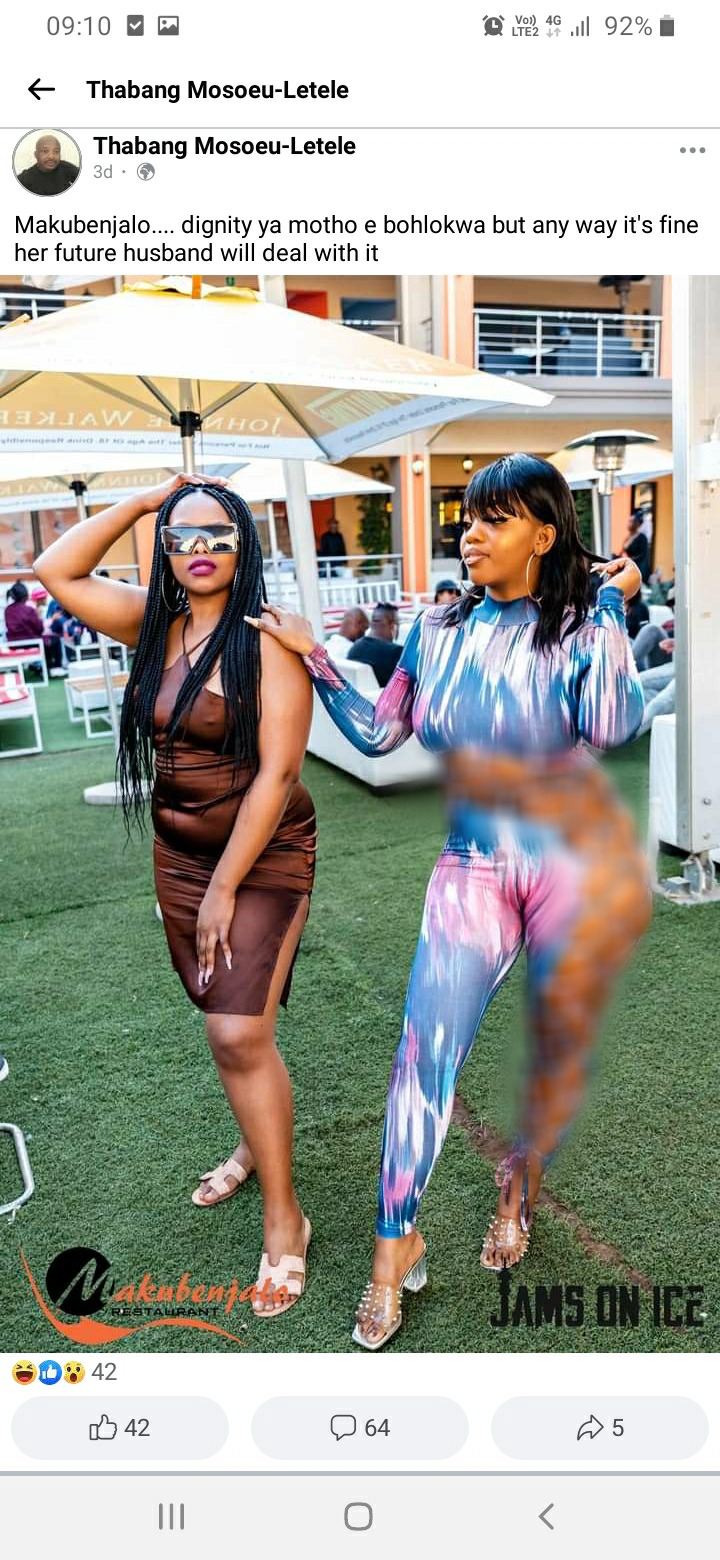 The issue became a huge debate, it got everyone talking about how they feel about men who will think they have a right to tell them what to do. While some men and women commented that they blame it all on the misconception of what feminism really entails. Some were simply saying they blame online shops for allowing access to such clothing. Indeed, different opinions were thrown in.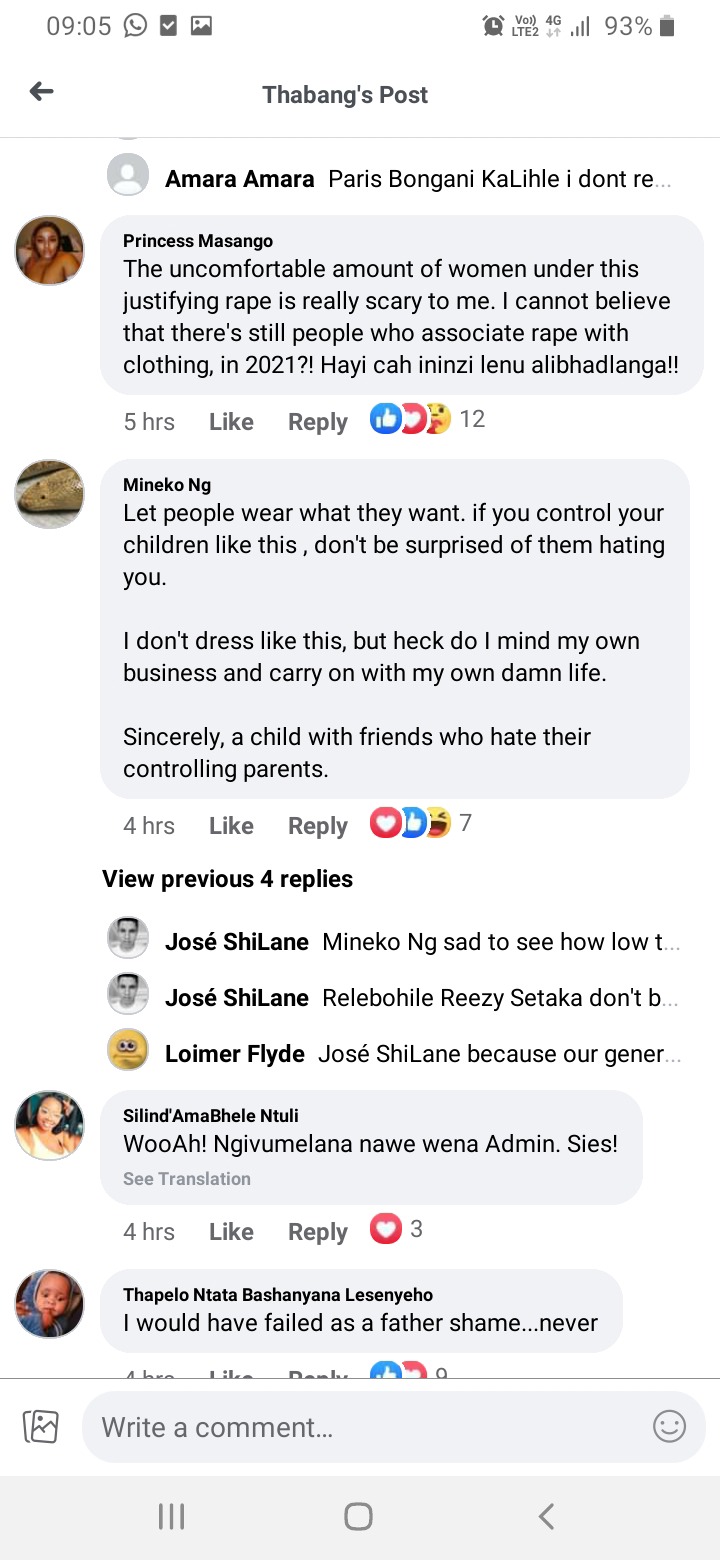 It went further when some Facebookers realised that Thabang's content was just all about criticizing certain circumstances, not entirely about voicing out his opinion. "Let him be guys, that's how he is usually, he wants to talk about women and their clothes all the time" said one facebooker. This comment was raised because of another post that Thabang had posted again. The post was the same content as the one that he had caused a debate on.
(SEE PICTURE)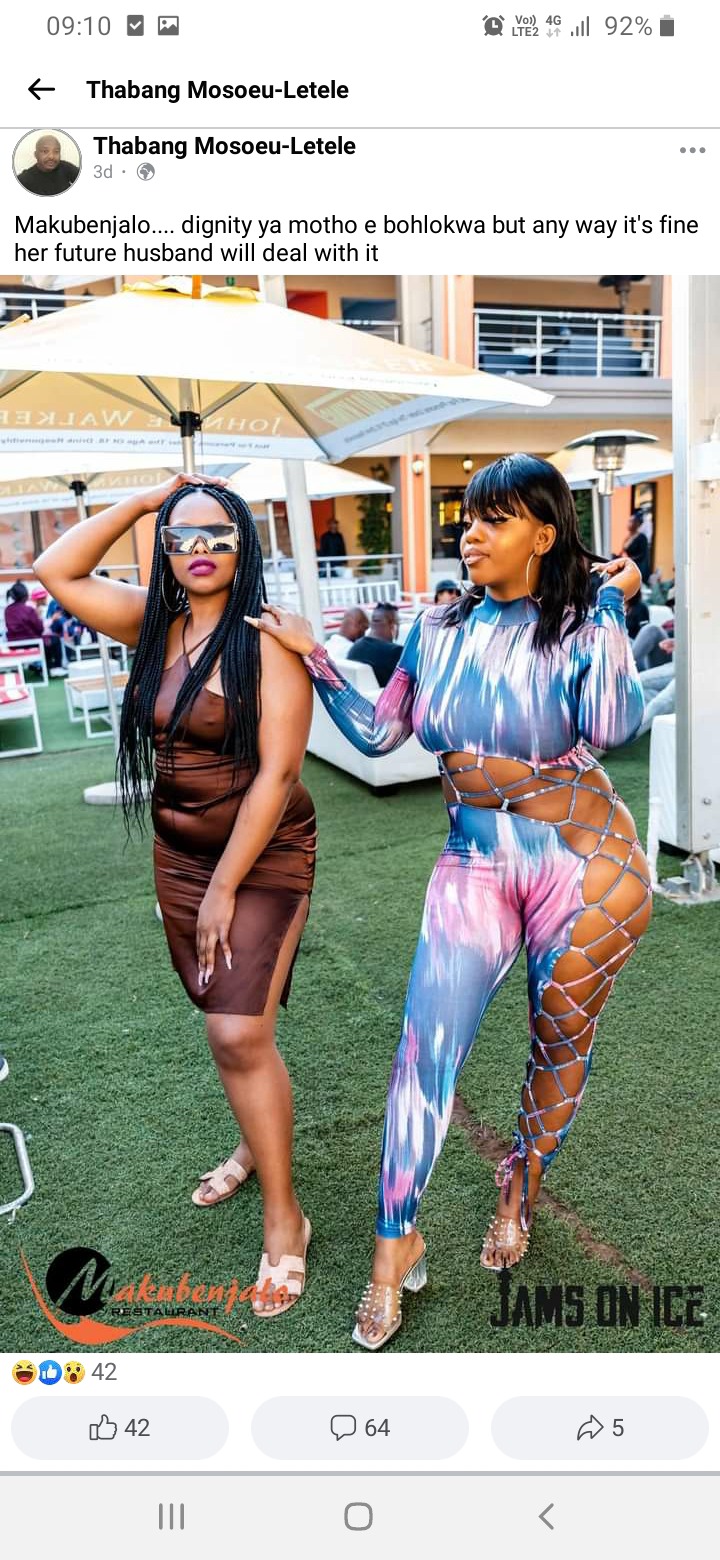 More of the comments under the first post.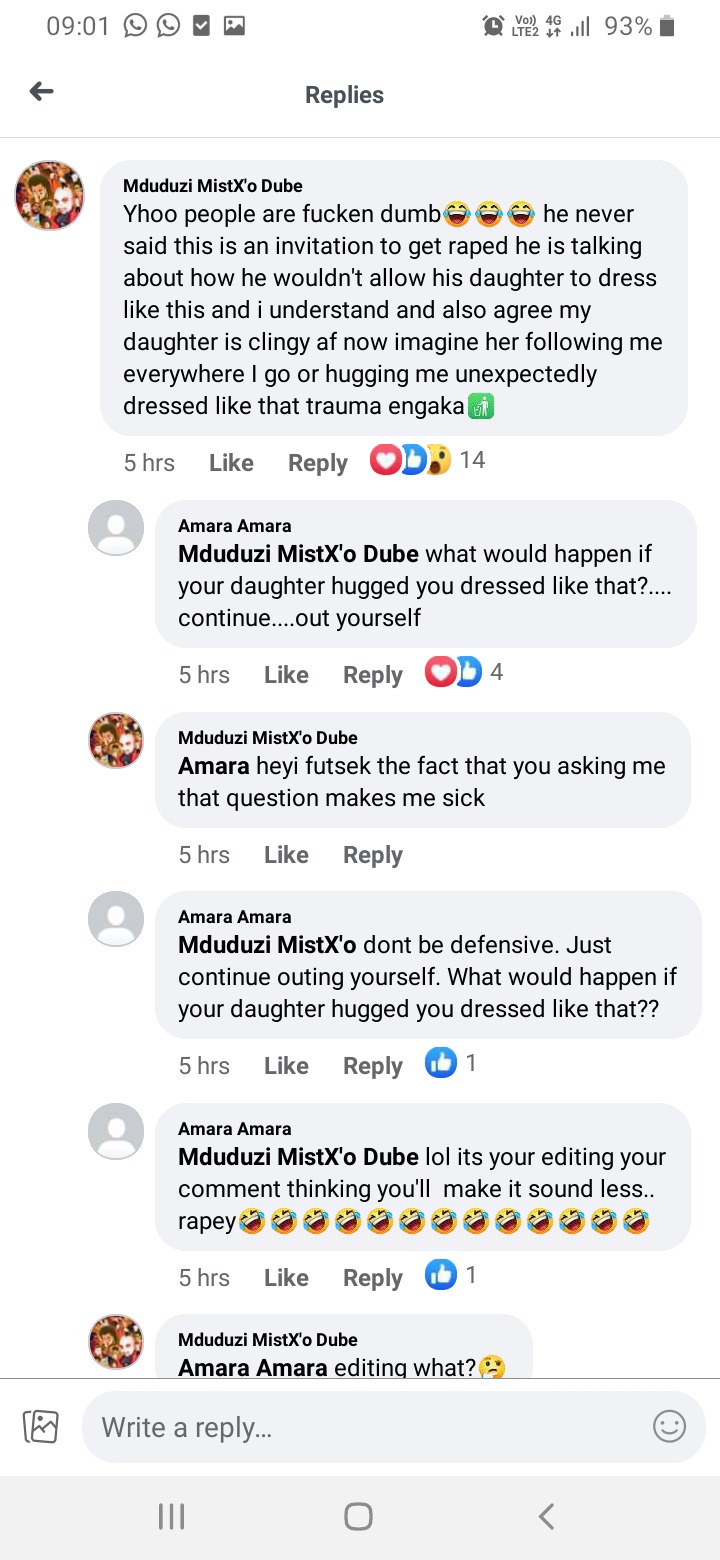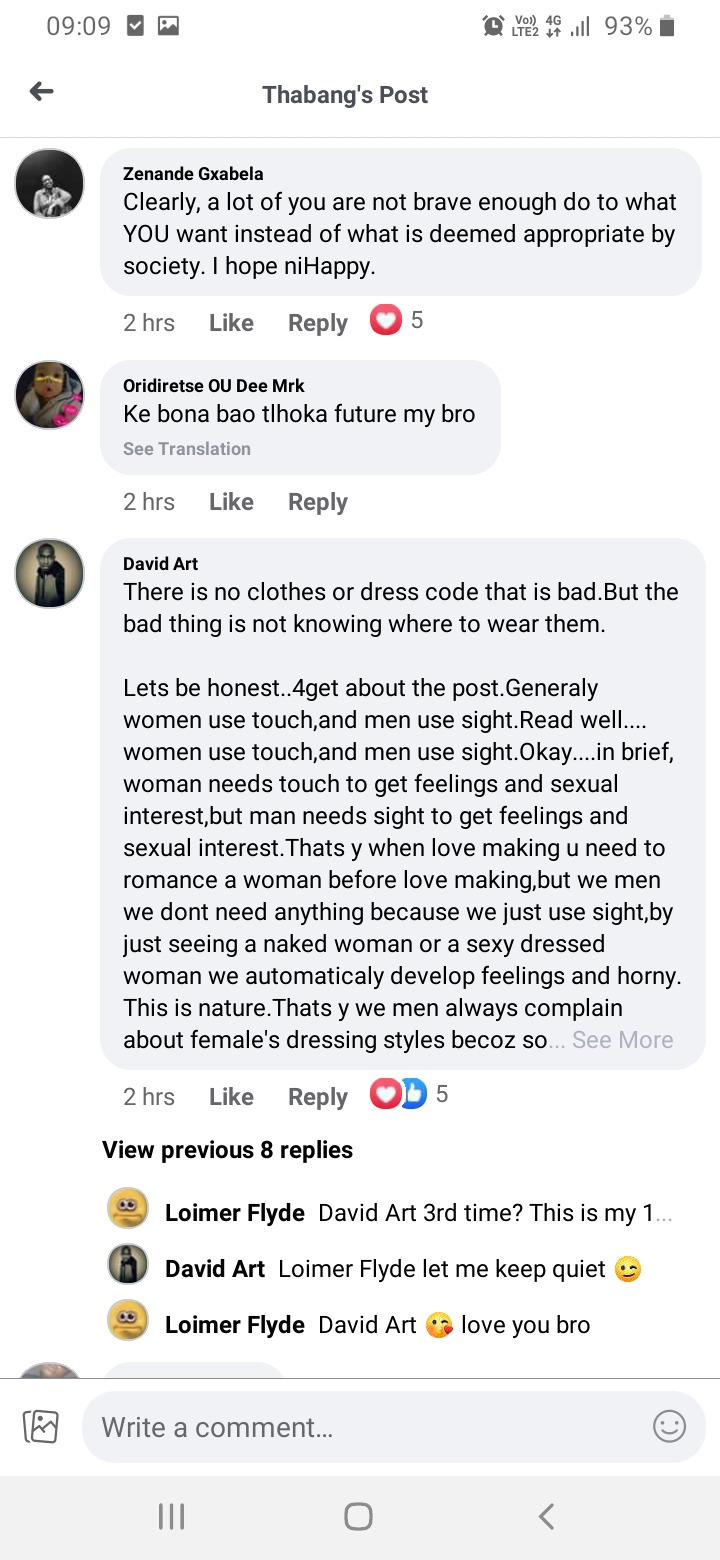 Do share you thoughts about this interesting debate.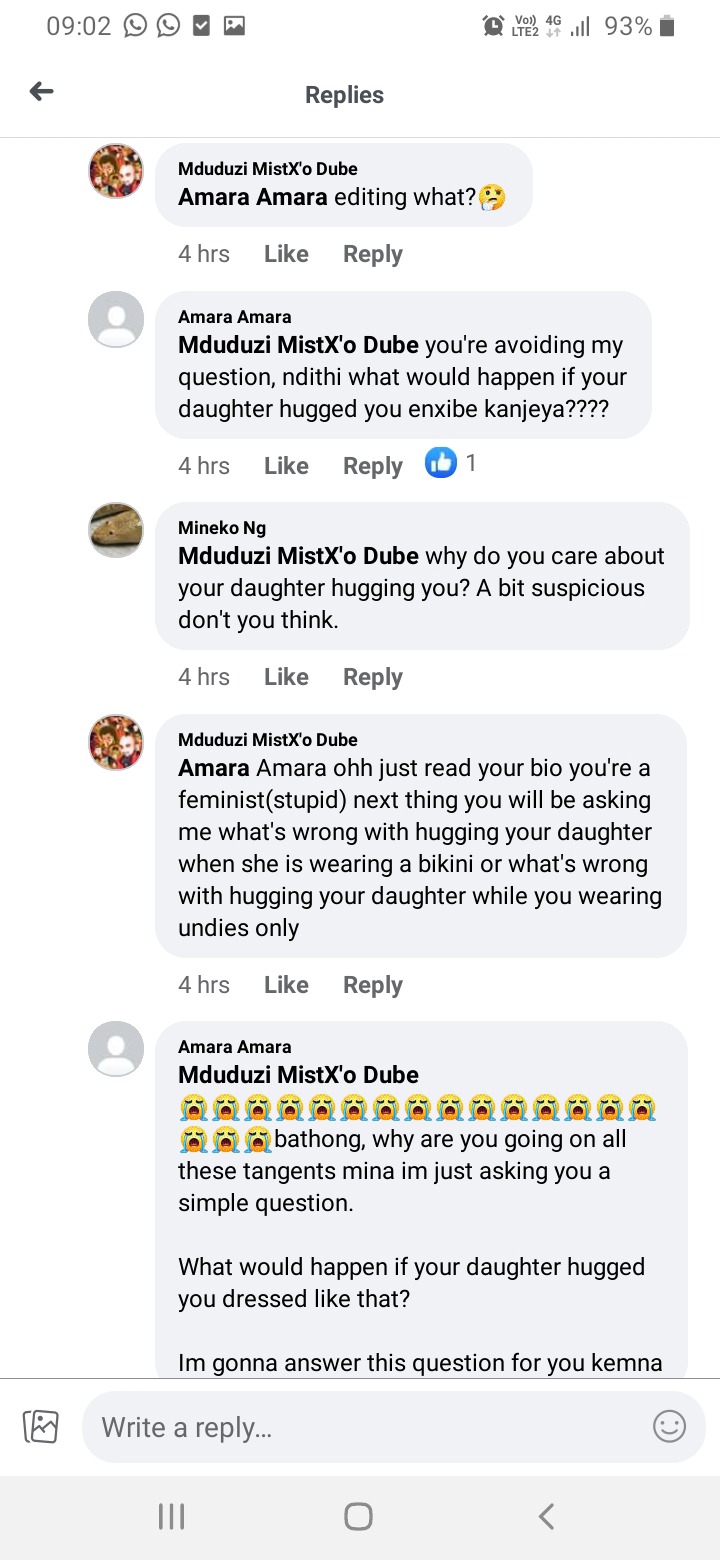 Content created and supplied by: PromSondlane (via Opera

News )