The young Nigerian artist Ayra Star who hit the lime light after the release of her popular song 'Bloody Samaritan' was recently invited to perform in a concert at the University of Benin, Nigeria.
The new Marvin signed artist was offered a sum of 1.5 million Naira for a single show. The artist accepted the offer and gave the students of UNIBEN a show they will never forget.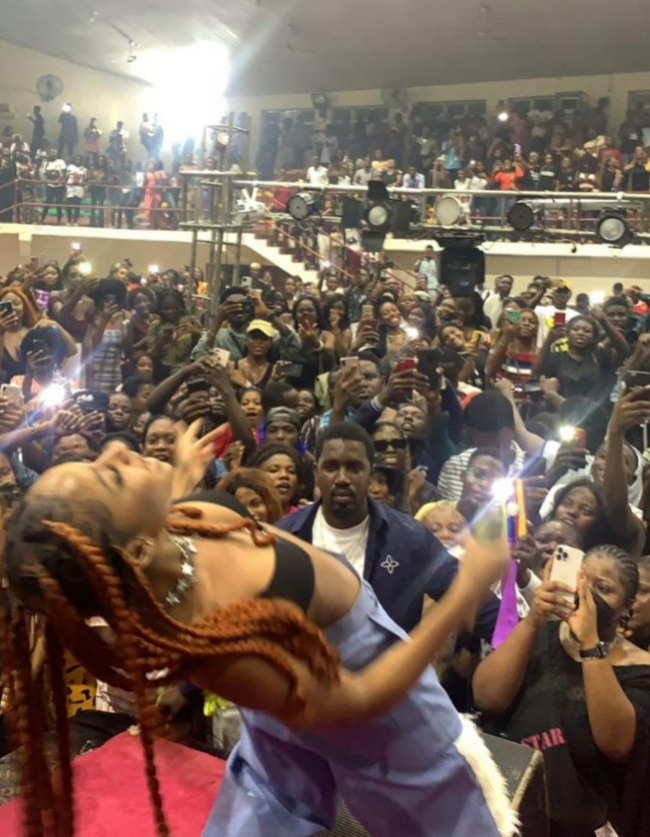 A video has gone viral where the artist is seen performing her hit single 'Bloody Samaritan' during the excitement, she removed her jacket and threw it into the crowd revealing her undergarments.
Several fans rushed to get the jacket leading to one of the fans complaining that he had been hit on the nose by an unknown assailant during the struggle.
All in all, the show was a magnificent success as all who attended had the time and experience of their lives.