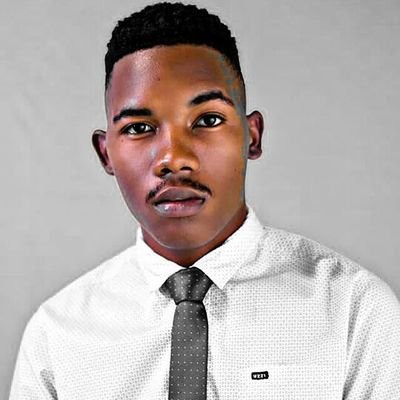 As we all know that social media as much as it has been doing some good on our daily lives… It actually got a dark side Timbela was left in distraught after meeting up with a friend he met via Twitter unfortunately for him things didn't work out well it ended in tears for him as a result he's still traumatized by the awful experience.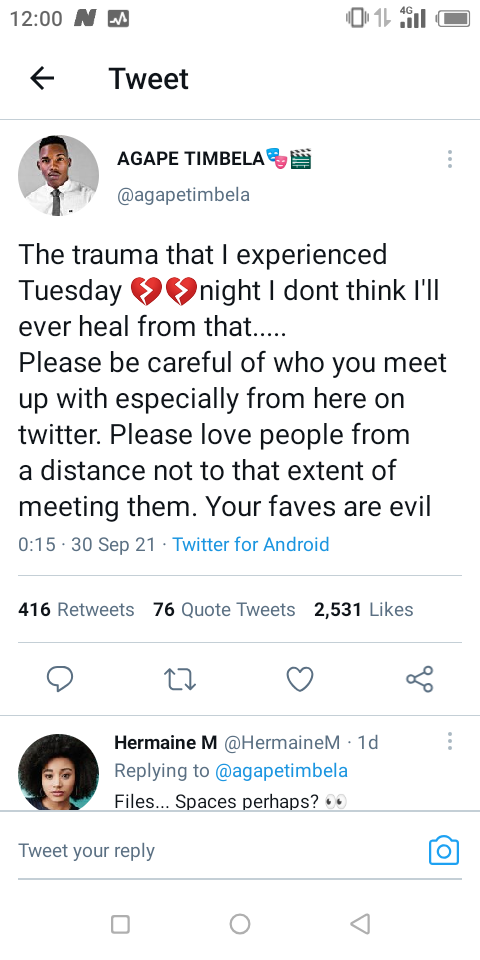 Right now as we speak he's very damaged he has trust issues, it's really difficult to see the true colors of a person via exchanging of text… He was fortunate a lot of people have lost their lives for trusting a person they have met via social media. He didn't really go into details about what really happened to him, but he's urging people to be careful especially on Twitter they're a lot of catfish account he's finding it difficult to think that he'll ever heal from that horrible experience in life where there's good they will always be evil unfortunate.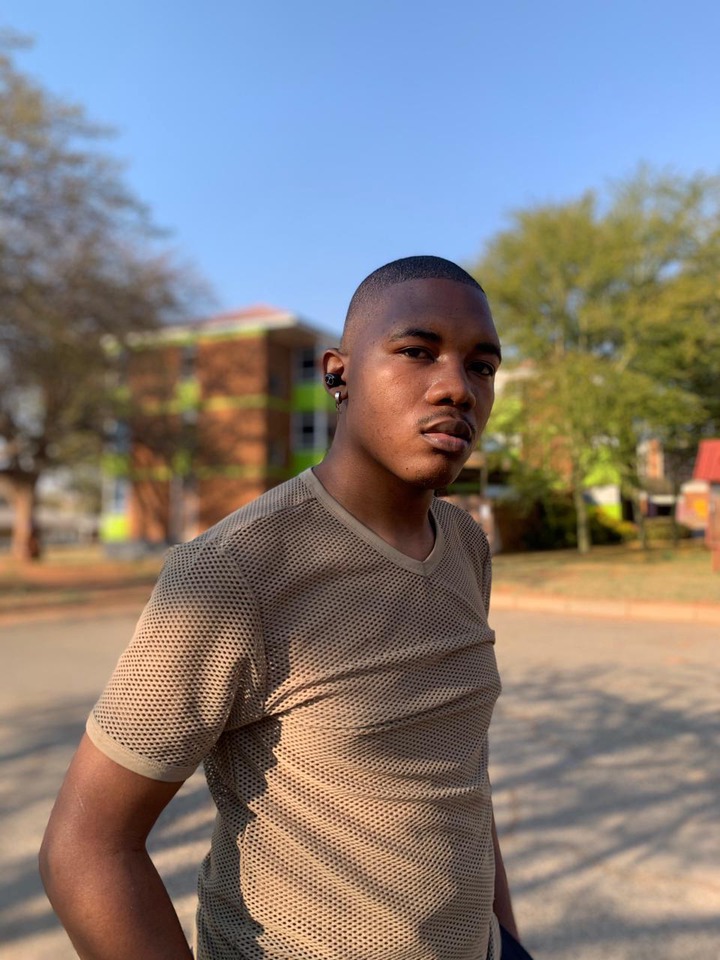 He's of the opinion that when it comes to social media matter's you can love a person from a distance, because you will never know if the intentions are pure he even went as far as saying that our influencers on social media they're very evil.
Sources:



The trauma that I experienced Tuesday 💔💔night I dont think I'll ever heal from that…..
Please be careful of who you meet up with especially from here on twitter. Please love people from a distance not to that extent of meeting them. Your faves are evil




— AGAPE TIMBELA🎭🎬 (@agapetimbela) September 29, 2021
Content created and supplied by: Kk_Ledwaba (via Opera

News )