Wedding celebration ended in tears of death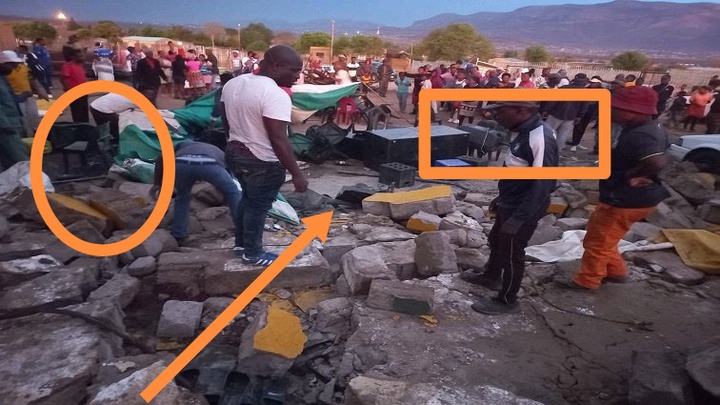 What was suppose to be happy moments turned to be sad moments. Instead of celebrating the bride and groom, they end up trying to rescue trapped people and looking at the dead bodies.
Wedding ended in tears unfortunately those were not tears of joy but tears of sorrows as four people died at the wedding ceremony which was held in Thokgwaneng Village outside Polokwane, Limpopo on Saturday, 2 October 2021.
In this what was suppose to be a beautiful wedding, A total of eleven people are still in hospital with serious injuries.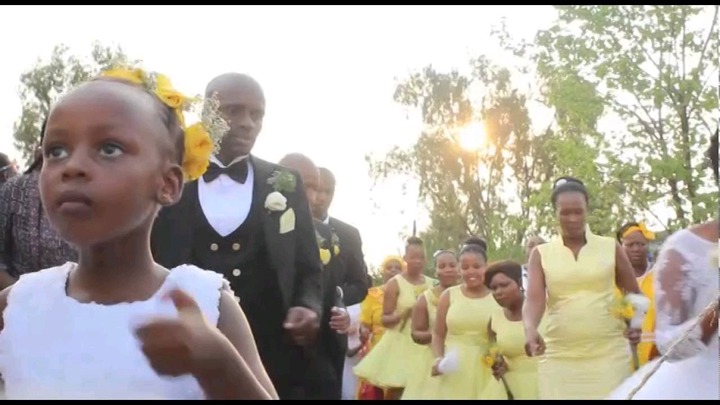 According to a report that was published today by the SAfm News, four people got been killed and eleven others were left seriously injured.
This was after a house wall collapsed on people attending the wedding. This happened in Thokgwaneng village which is located just outside Lebowakgomo in the Limpopo Province.
The incident which happened yesterday during a wedding has left many residents clueless on what had really happened and they are seeking answers with suspection of witchcraft.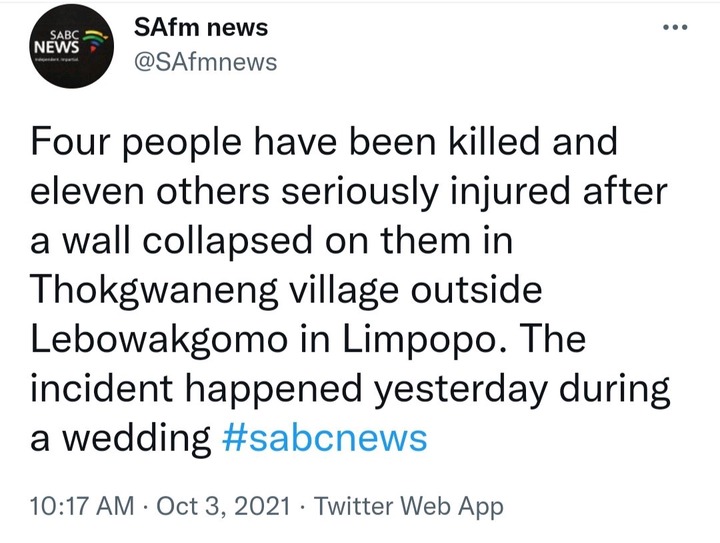 Content created and supplied by: Breakingnews101 (via Opera

News )