Many people have been discussing about an extremely contentious photo of a Bridesmaid in a strange stance. People have interpreted the lady's actions in a variety of ways.
"I think the Bridesmaids need a kiss," a male captioned this photo on Instagram. If you look closely at the photo, you can see that the Bridesmaid is positioned behind the Bride, poised to kiss her.
The groom and bride were kissing in front of the church at the time. When the photo went viral on social media, some speculated that the lady was having sex with the bride's husband. She was also claimed to be in the mood to kiss, according to some.
Take a look at some of the remarks in the screenshots below.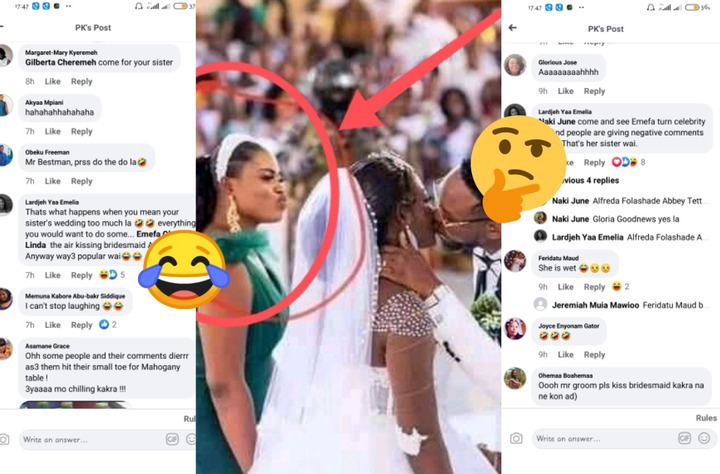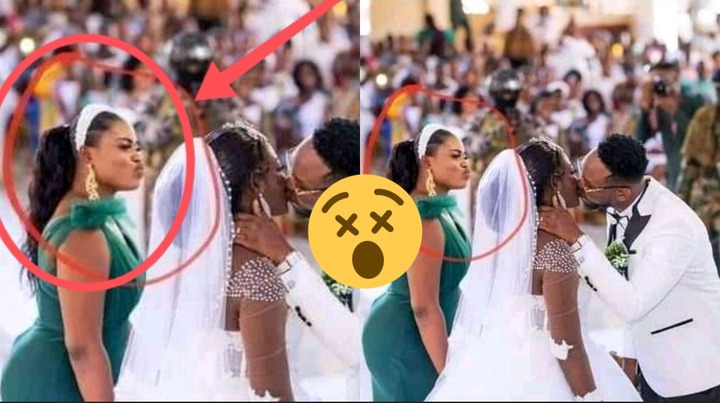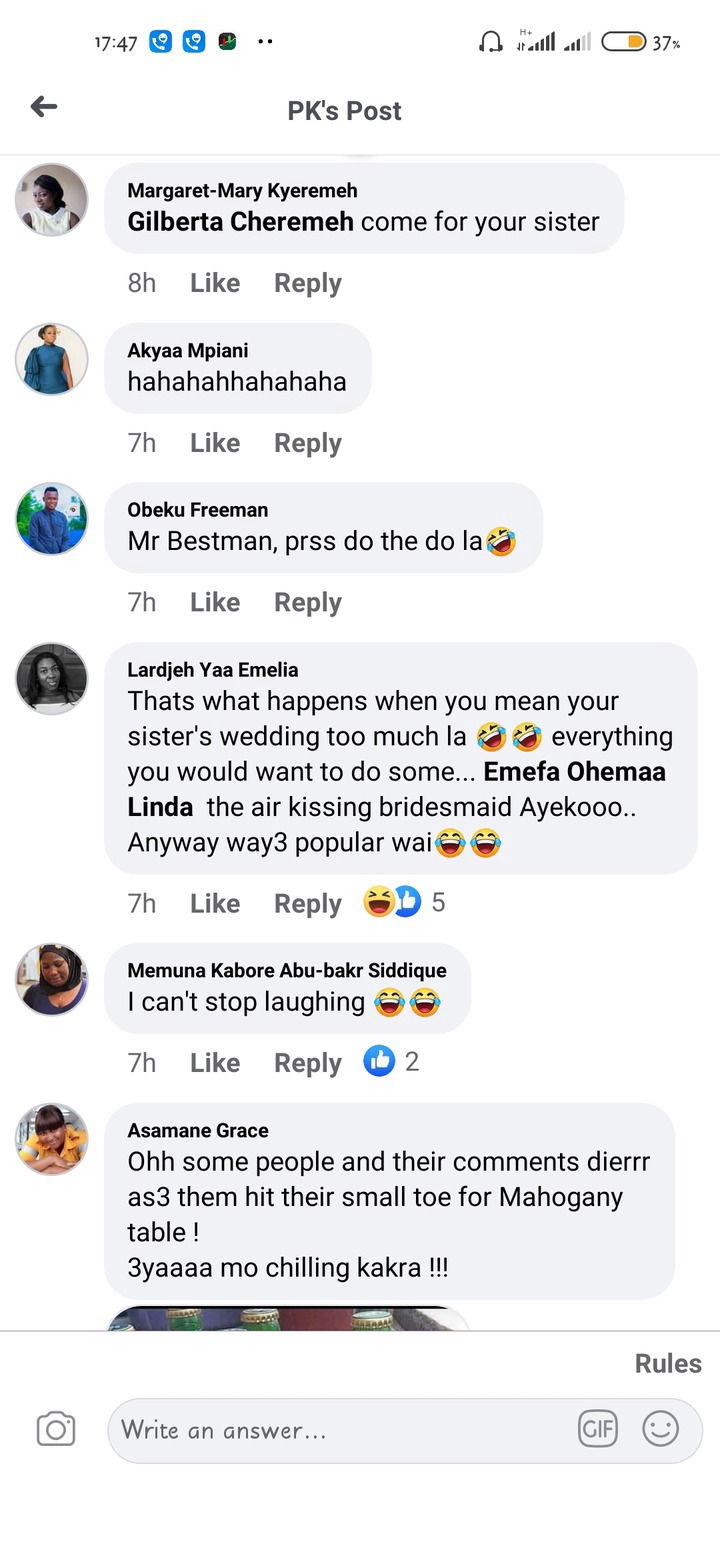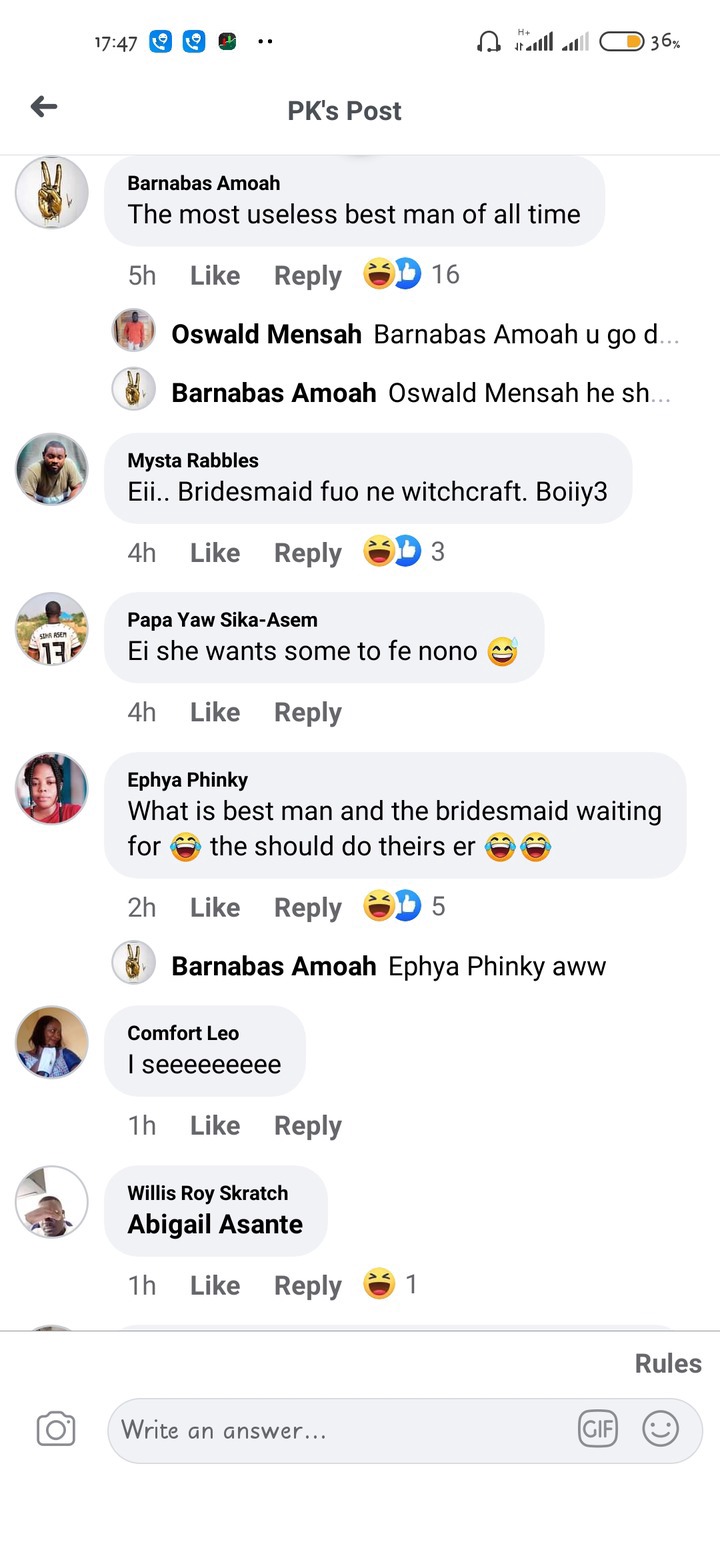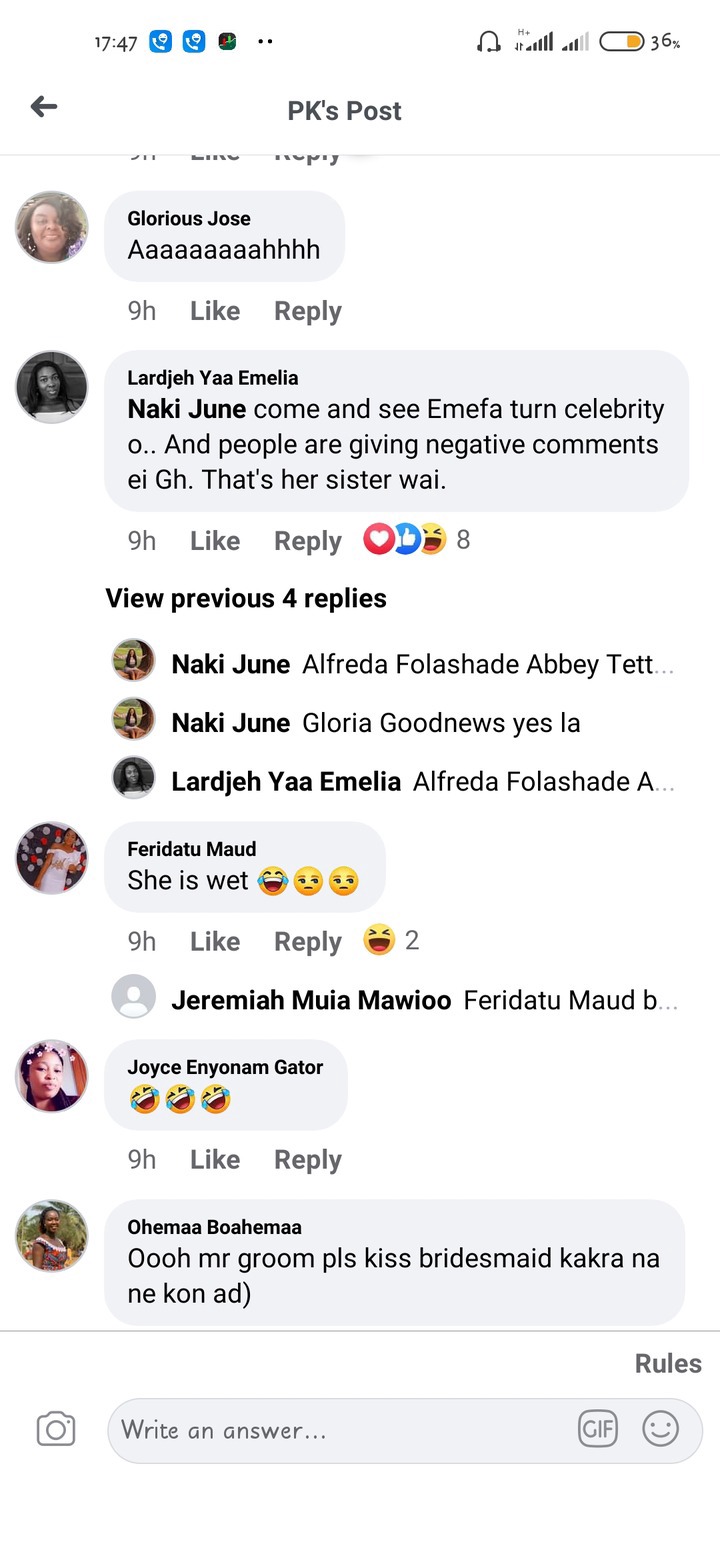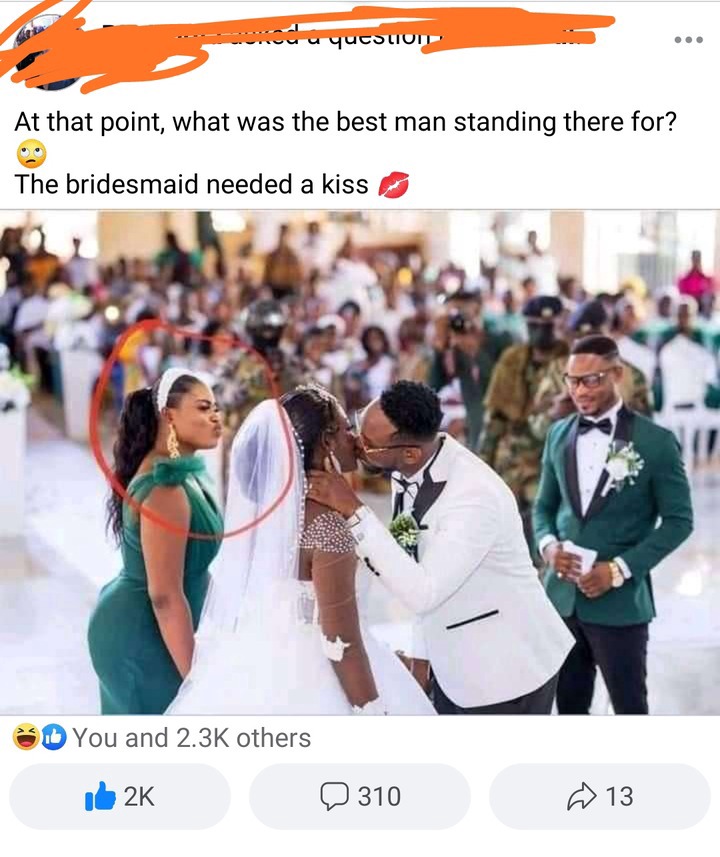 Please spread the word about this article by liking and sharing it with your friends and family. Follow me for more articles like this as well as the latest news.
Content created and supplied by: God'sPower (via Opera

News )