A hacked WhatsApp conversation between a married woman and her husband's side chick has surfaced on the internet. It's interesting to see what the lady expects from her co-worker in this situation.
The woman wishes for the lady to persuade her husband to leave home on the weekend and spend the time with her at her house. This is due to the fact that she has a man outside who she would like to meet.
You'll be curious as to how she obtained the contact information for the side girl. Her husband's phone, she claims, was the source of the contact information. Users on social media have expressed a variety of opinions about this conversation.
Some people praise the lady because they believe she is a good wife, while others think she is amusing and therefore cheer her. Some others consider it to be a game as well.
It is unclear whether the woman intends to test the side chick's sexual prowess or else.
See what this lady requests from her husband's side chick in a leaked WhatsApp conversation.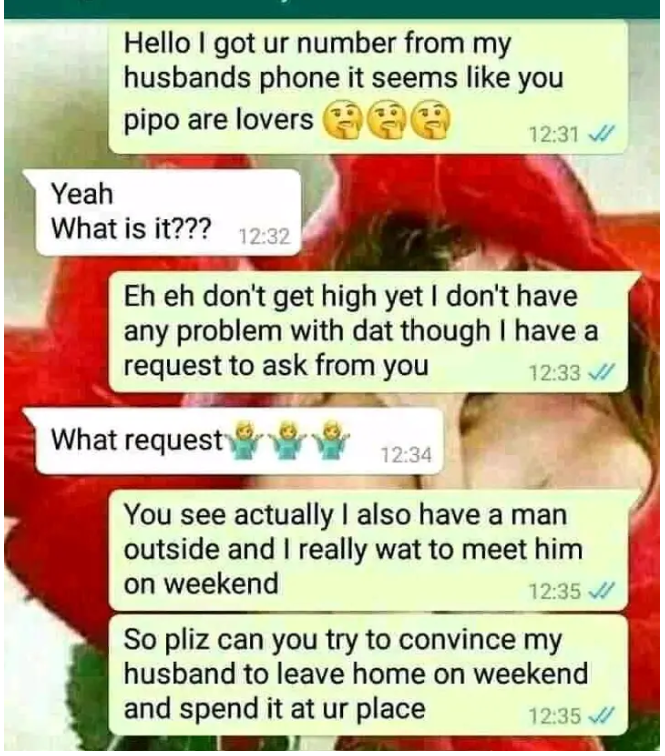 Content created and supplied by: Cool_Dealz (via Opera

News )