There have been different kinds of opinions on the type of dress that a rapper Melissa Viviane Jefferson, better known as Lizzo Beating wore to Cardi B's birthday party that was hosted yesterday, so I feel that Lizzo shouldn't have gotten those words from people on social media for these following reasons.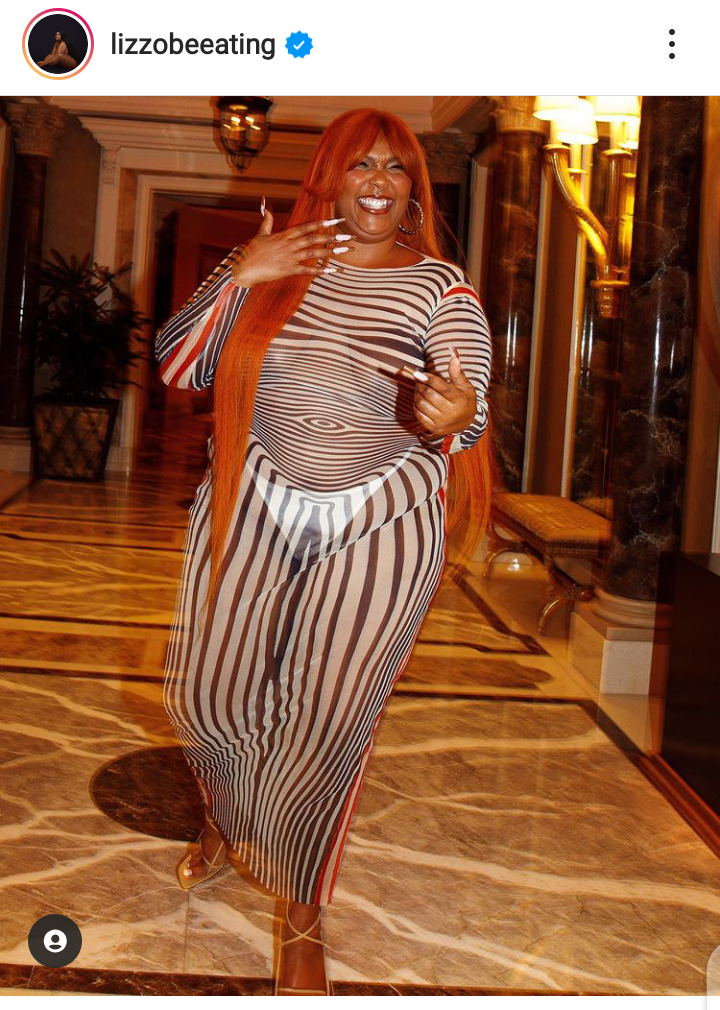 Photo Credit: Lizzobeating/Instagram.
1) It's her choice.
Lizzo wore that see-through dress to Cardi B's birthday party because she loved it, and it's her choice. Seriously, I think we have gotten to a stage where everyone should allow people to wear what they like, it's a free world, so I see no reason why some fans will always find a way to correct celebrities over the kind of outfit they choose to wear.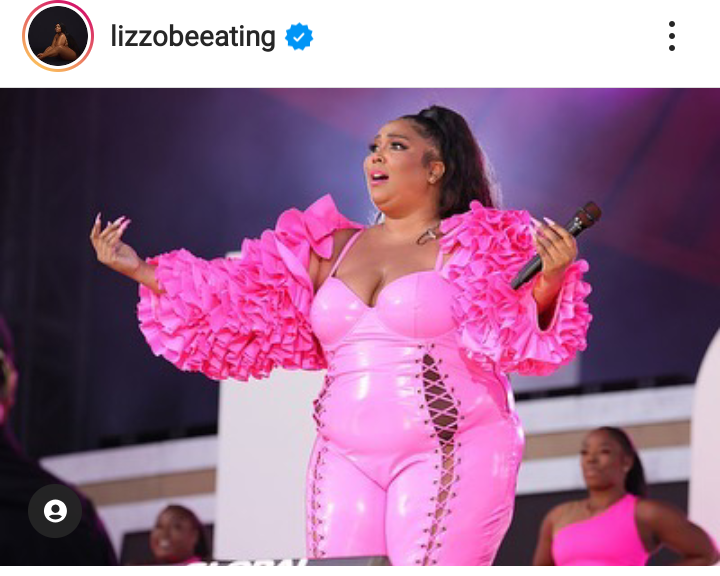 Photo Credit: Lizzobeating/Instagram.
2) None of your words gets to her.
Talking to Lizzo about the kind of outfits to wear is like pouring water on a rock. She sees those comments but will do more things to trigger the comments. She likes doing what makes her happy and never letting words under her comment section get to her. Lizzo is among the celebrities that don't care about other people's opinions about her, all that matters to her is fashion, money, and how to live a good life. She doesn't allow bad energy to get to her through social media.
3) She is used to wearing revealing outfits.
This is not the first time she is wearing this kind of revealing outfit for the occasion, so her fans should be used to her kind of lifestyle by now. I don't think there is any need to talk about her dress style when you already know that it is what she likes wearing, it's part of her, and none of the words you say get to her.