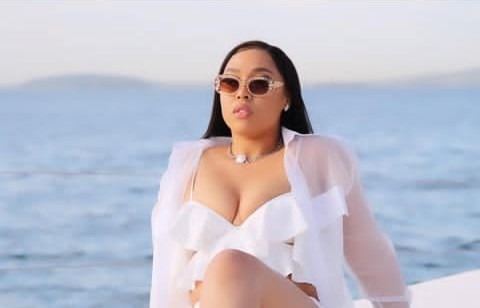 The South African actress Simphewe Ngema took to Instagram to share some wisdom to South African man. Her post is one of those eye-opening, if as a man you decide to not take the wisdom this beautiful woman has shared then you are likely to fail building a home for your own family.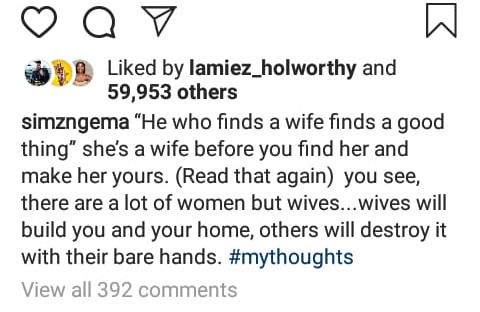 All this is happening after weeks she announced her break up with her baby daddy Tino. He is Zimbabwean model and her and Simz only dated for 2 years. She said this on her Instagram post " he who finds a wife finds a good thing she's a wife before you find her and make her yours. You see their lot of woman but wives... Wives will build you and your home. Others will destroy it with their bare hands". Simz is simply saying no need to marry a girl thinking she will turn into a wife. 
Was this a way of Simz telling her ex-boyfriend that he lost a good wife?. 
https://www.instagram.com/p/CUm45gbo_cT/?utm_medium=copy_link