A practical joke, often known as a prank, is a devious trick done on someone that causes embarrassment, bewilderment, confusion, or discomfort to the victim. A "prankster" or "practical joker" is someone who plays a practical joke.
 Practical jokes differ from confidence tricks or hoaxes in that the victim learns about the joke or is informed about it rather than being persuaded to hand over money or other valuables. Practical jokes are usually amusing and have a short-term effect; they are intended to make the victim feel embarrassed or silly rather than victimized or humiliated.
 As a result, the majority of practical jokes are affectionate comedy gestures intended to elicit laughter. Practical jokes played cruelly, on the other hand, might be considered bullying if the goal is to harass or exclude rather than cement social relationships through ritual humility.
A lady on Twitter shared that she played a prank on her boyfriend by faking her pregnancy, and the reaction she got from him left her speechless. This is what she said: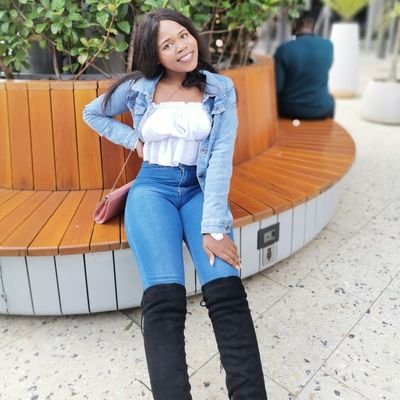 So guys, I decided to prank my boyfriend. I told him I was pregnant and provided proof.. Guess what happened? The nigga told me that it's still early, the baby isn't yet formed, and it's better if I terminate it or I'll have to face the consequences if I keep it.
He even said I should leave varsity. Mind you, next year is my last year. Thank God it was a prank.
The reason why I pranked him is that I just wanted to see his reaction. At least now I know what I'm dealing with. "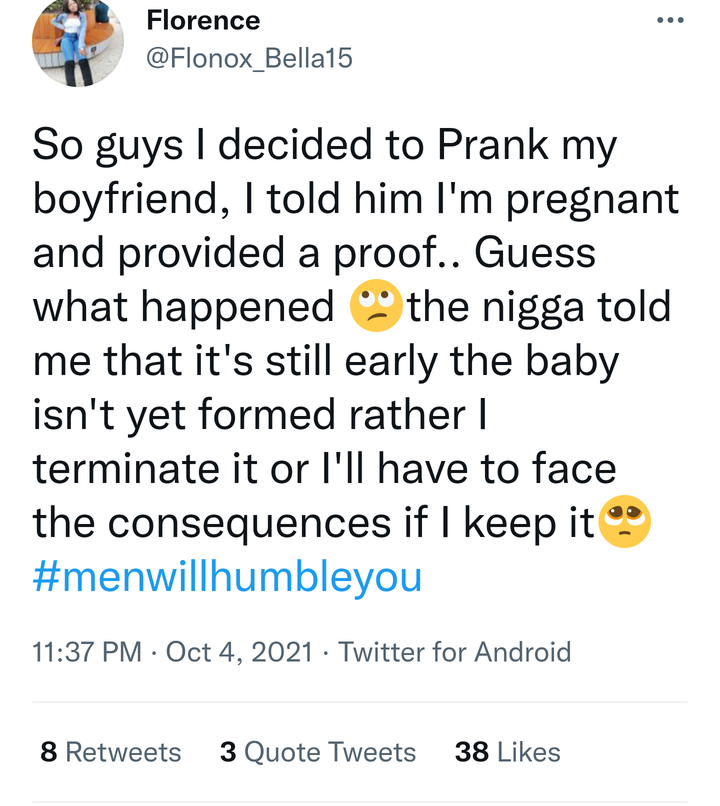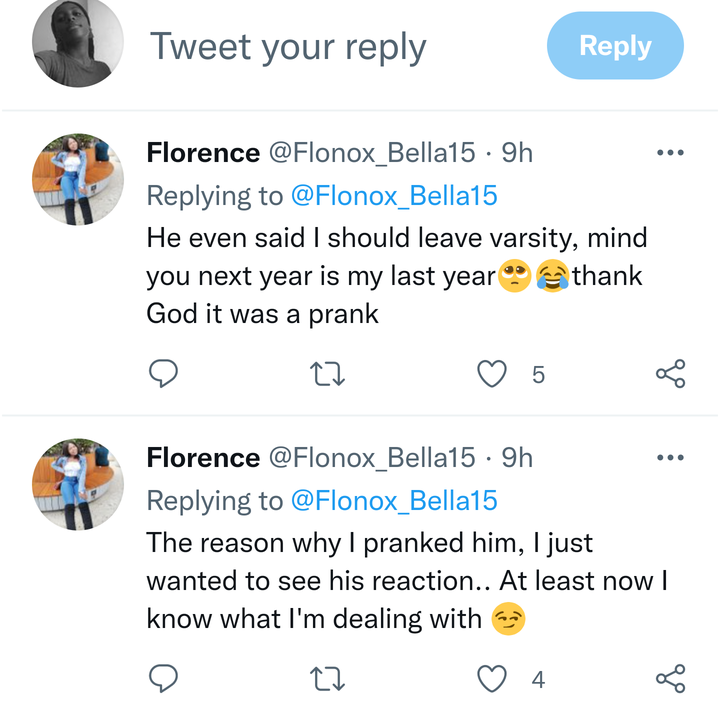 Do you think her boyfriend was right to react that way, and should she still stay in a relationship with him? How would you react if your girlfriend played a pregnancy prank on you?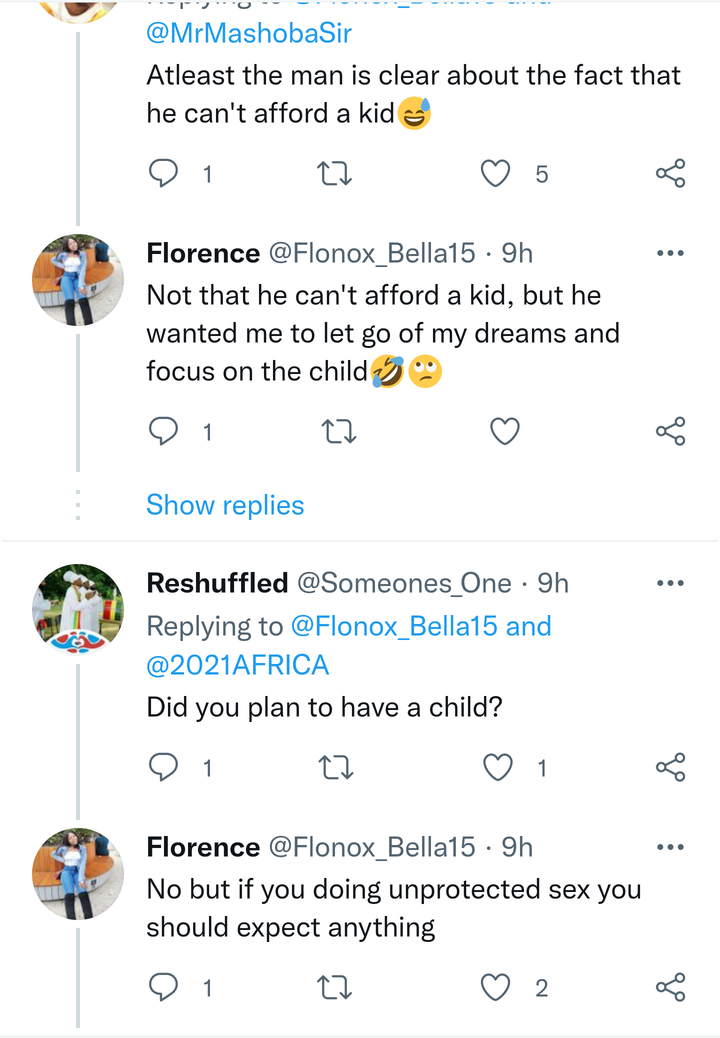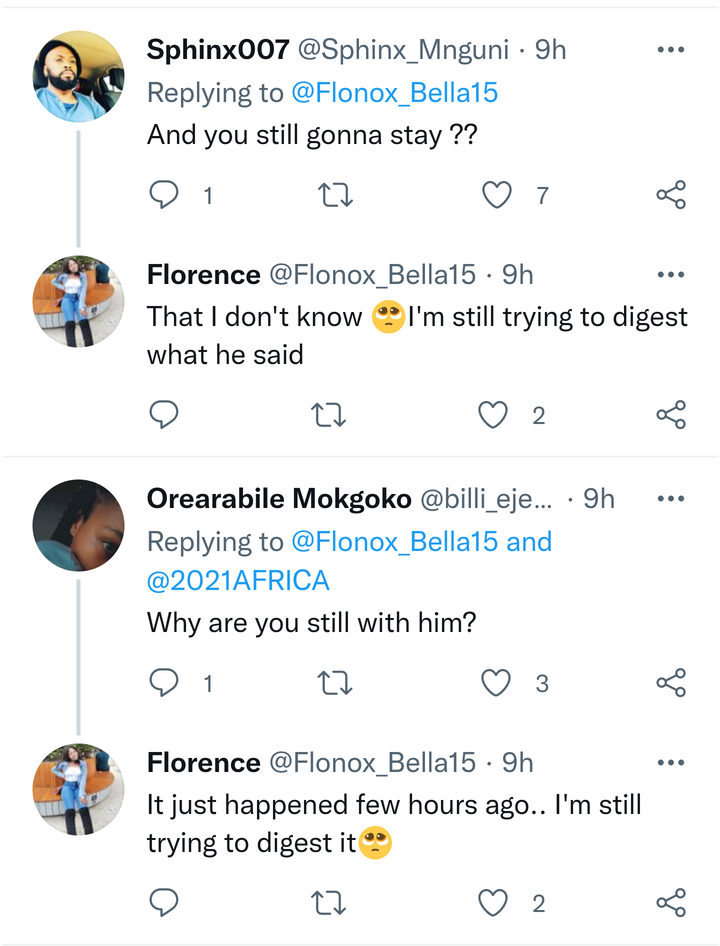 So guys I decided to Prank my boyfriend, I told him I'm pregnant and provided a proof.. Guess what happened 🙄the nigga told me that it's still early the baby isn't yet formed rather I terminate it or I'll have to face the consequences if I keep it🥺#menwillhumbleyou




— Florence (@Flonox_Bella15) October 4, 2021
Content created and supplied by: HottestNews (via Opera

News )