We all know that marriages or relationships have their ups and down,sometimes you are in the honeymoon phase the other moment you are angry at each other.
Most people in relationship argue alot that sometimes you would not think that they are soulmates and they would get back together.
If you think you and your girlfriend or wife are in a toxic relationship then you have to check this out.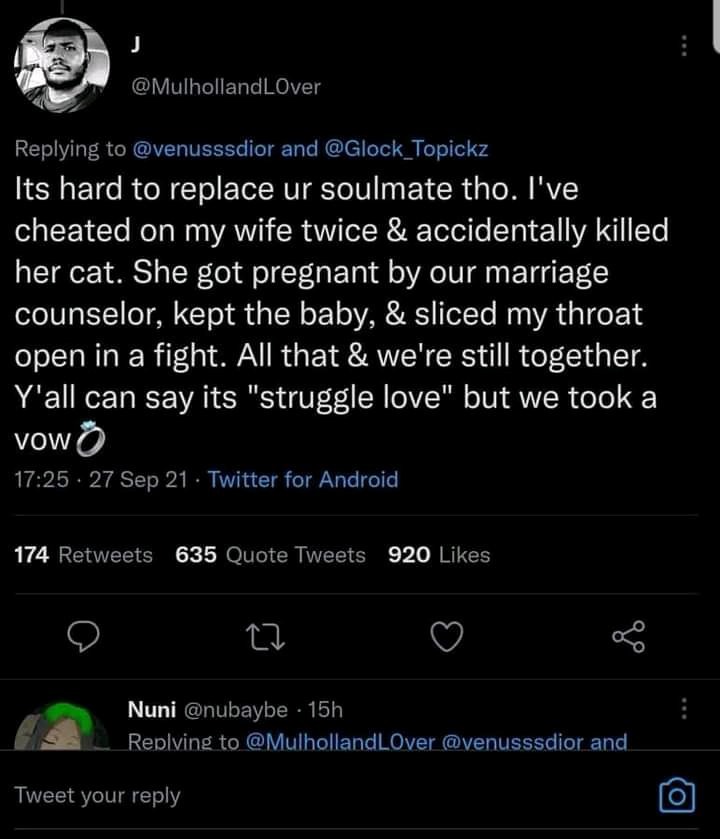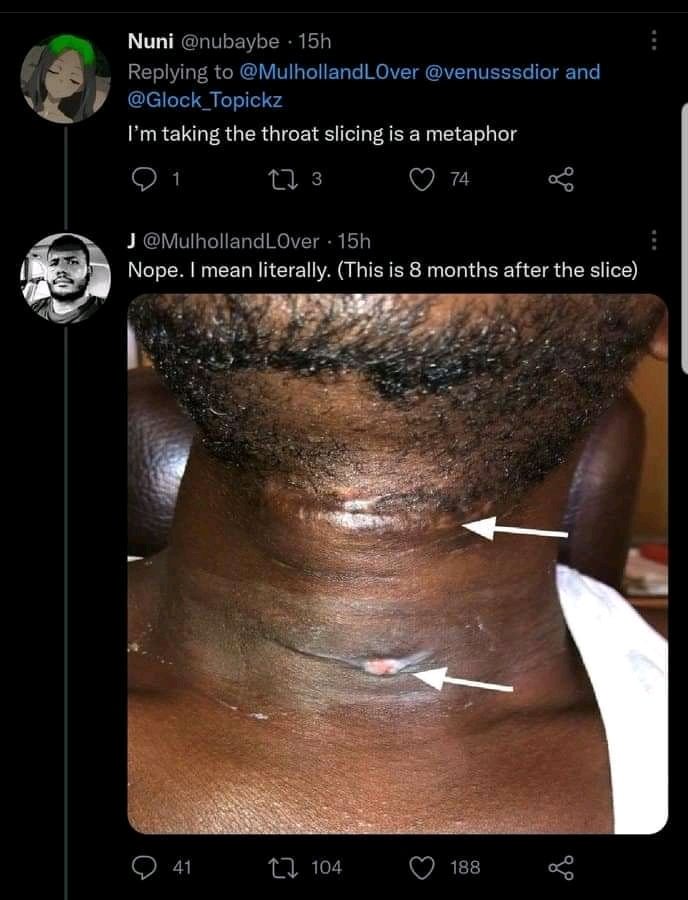 On the 27th there was a post about soulmates on Twitter and one guy commented that it's hard to replace your soulmate and the guy stated that he cheated on his wife and accidentally killed her cat. The guy also stated that the wife sliced his throat in an open fight. It seems as if the wife wanted to kill him because he could have died.
If you think getting was enough but he said she sliced his throat twice showing that she was going for the kill.
Some of the cases like this one lead to GBV.
Even after all that the guy also stated that they are still together and they are keeping their vows.
Would you still stick in the relationship after you went through all of this?
Thank you for reading. Like,comment and follow for more stories. Your support means alot.
Content created and supplied by: Clive27 (via Opera

News )