The place of women worldwide cannot be over emphasised, apart from being the mother and life support in every home, they perform the roles of a partner, organiser, administrator, director, economist, disciplinarian, teacher, doctor, friend helpmate to mention few.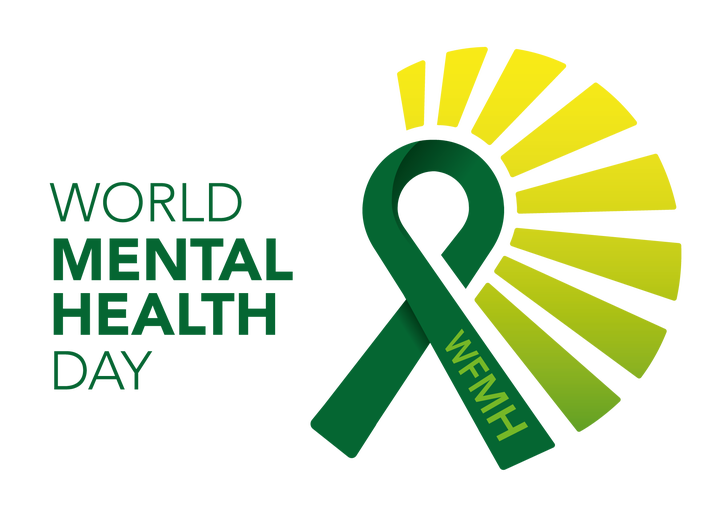 World Mental Health Day is celebrated every 10th of October for global mental health education, awareness and advocacy against social stigma. The theme for this year is tagged "Mental Health in an Unequal World"
According to World Health Organisation (WHO), causes of mental health is defined as a psychological state whereby an individual is able to reach his or her full potentials, the same state whereby an individual is able to bounce back from life normal stresses and at the same time the individual is able to be productive and contribute meaningfully to her own environment .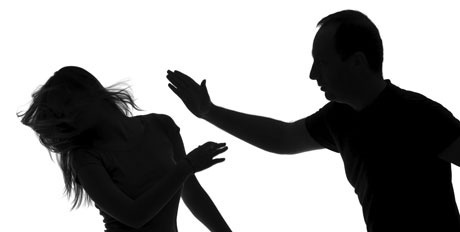 Findings revealed that people do suffer mental health challenges at different age groups, however, mental health challenges cut across lifespan.
There are even children who have mental health challenges, so also the adolescents, not leaving out the young adults, even the elderly are not spared from this challenge.
Though, irrespective of the age, there are symptoms associated with mental health which also depend on the nature of mental health challenges that the individual has. 
According to Dr. Emmanuel Abayomi, a Consultant in Neuro Psychiatric Hospital, Abeokuta said common mental health challenges that people face especially adolescents and young adults include the issue of depression; which is prevalent in a large number of people all over the world, statistics showed that about three hundred fifty million people suffer from depression. 
And some of the symptoms that people who suffer depression have include: feelings of sadness for prolong period especially for more than two weeks, some people even feel sad, that they cry and weep for no exact reason, some of these people also feel low energy and just feel tired, even when they wake up in the morning, at the same time some of these people loose interest in the things that used to make them happy, and are no longer interested in the things that ordinarily they were interested in.
Other symptoms includes Poor or inadequate Sleep;
People who don't sleep well at night just fall back in bed, some others wake up as early as 3:00am and they are unable to sleep anymore, ruminating over different thoughts, they feel being worthless, feel helpless and hopeless. While some have difficult in concentrating, poor appetite, other symptoms include: loss of weight and excessive sleeping, while some have thoughts of suicide, or wanting to leave the world and even take their own lives, are all common symptoms of depression that is found in people who have mental health challenges that is associated with 
depression.
Women as weaker sex ought to be pampered and be provided with life's comfort, men should be there for them by supporting them through child bearing and rearing as well on the home front.
Interestingly, research has shown that prevalent of depression amongst women is about 2 to 3 times higher than what is found in men, this indicates that more women suffer from depressive illness than men. 
Women go through a lot of stressful life events; they have to go through child birth, monthly menstrual cycle, child bearing, and menopause to mention a few, Women undergo lots of psycho social stresses. These may explain why more women come down with depression than men.
Another reason is linked to the society, the way the society is structured does not give room for women to express themselves, the society is of the belief that the place of women is in the kitchen, they have little room to express and socialise, some are even so unfortunate that they cannot express their desires, feelings and socialise especially in the society, therefore making it difficult for women to find freedom, expression and to say the things they feel.
However, mental health problems affect women and men equally but more prevalent among women due to their vulnerabilities, abuses are often a factor in women health problem that needs urgent treatment and intervention.
Again, there is the issue of physical or domestic violence. Studies have shown that although, it is not only women who are victims of domestic violence, but the larger majority of them suffer domestic violence . In addition, both physical and psychological traumas have a way of affecting the brain, sometimes it can lead to poor traumatic stress disorder, as such, victims of domestic violence may suffer physical injuries and then the psychological pain, psychological assault that could result in physical injury which could lead to psychological trauma on them, thus may lead to release of stress hormones and chemicals in the brain that could further aggravate depressive illness. 
There is no gainsaying the fact that physical and domestic violence, even abuse whether physical, sexual or psychological in childhood has been shown to contribute to people who are affected by depression later in life. Women's readiness to talk about their feelings and their strong social networks can help protect their mental health. 
One of the most prevalent causes of women's mental health over the years has been identified as battering. 
Women battering remained a bothering global issue that needs to be addressed aggressively. Women who are continuously battered or abused tend to be less productive or non productive, they may not be able to think well and often feel insecure, many of them live in prison mansion where their voices could not be heard. Eventually, they become depressed and mentally ill.
Experts, pointed out that, one out of five women has a common mental health problem, ranging from depression, anxiety or self harm. 
As we celebrate World Mental Health Day,women out there, who may have been victims of one form of domestic, (physical or psychological) or even sexual violence or the other should voice out.
Though it may be difficult for them to come out of it except they speak up,they should not just speak up, they need to speak up to the appropriate people, and those who can provide help for them. Goverment at all levels, Non -Governmental Organisations, Women Right Groups, and other non- profit organisations are all available to help address these concerns. In addition, there are psychological helplines available in the states and nations that could be reached, hospitals as well as professional counsellors could be contacted to get help for various psychological intervention and support.
In conclusion, it is advised that, no matter what women go through, they should speak out and should not take their mental health with levity. For anyone in an abusive marriage, the right thing to do is to seek help from all concerned and not be victims of domestic violence which could eventually result in premature death if care is not taken.
Oluwaseun Boye writes via [email protected]